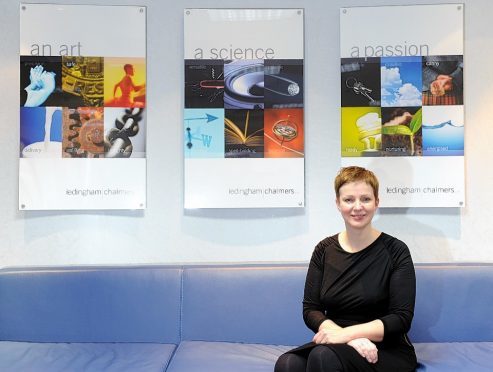 The head of one of the most successful tourism initiatives of recent times has been confirmed as the keynote speaker at a new business event in Inverness.
Tom Campbell, managing director of North Coast 500 (NC 500), will lead a panel of experts in a discussion of how issues such as next month's UK Budget and the race towards Brexit will effect the Highlands and Islands.
Taking place on Friday March 17, at the Kingsmills Hotel, the ticket-only lunchtime briefing is being organised by The Press & Journal and The Leader magazine, in association with leading law firm Ledingham Chalmers.
Mr Campbell is chief executive of the North Highland Initiative (NHI), the not-for-profit organisation set up by Prince Charles in 2005 to stimulate economic growth in the far north of Scotland.
The NHI's inspired idea to brand and promote the NC500, the 516-mile coastal route round the area, as a tourist experience, with the aim of benefiting businesses along the way has proved hugely successful.
Launched in 2015 and often referred to as "Briatin's answer to Route 66" it has lured motorists, cyclists and walkers, attracted global attention and has been named among the world's greatest drives.
Joining Mr Campbell on the panel will be Freda Newton MBE, managing director of award-winning cruise and tour company Loch Ness by Jacobite, respected local economist Tony Mackay of Mackay Consultants and John Todd, an Inverness-based tax partner with chartered accountants Johnston Carmichael.
Chairing the briefing will be Ledingham Chalmers chairman and partner and highly experienced construction law specialist, Jennifer Young.
Ms Young said: "We're certainly operating in extraordinary times regionally, nationally and internationally.
"The impact of Brexit is the topic of much debate and discussion, but it has to be said, we're already seeing implications of the vote last June coming through contractual provisions and procurement processes, even before negotiations begin.
"Add to that, the uncertainty around an evolving political landscape at home and abroad; concerns around business rates revaluation; and the ongoing economic impact of the oil and gas industry downturn, I expect a lively, constructive and robust panel discussion at the Inverness business briefing."
Members of the audience will have the chance to put their points of view and have their questions answered after hearing from the panelists.
The event the first of a series of business briefings The Press & Journal and The Leader magazine plan to hold in the Highlands throughout the year.
The two-hour briefing, which will include lunch and networking opportunities, will get underway at 12 noon on March 17.