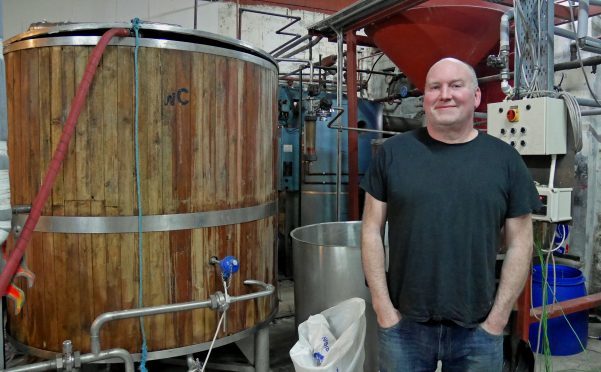 A new bar and shop selling cask and craft ales brewed on the premises is about to open its doors in Stornoway.
The venture, named the Edge O' the World Brewery, has been developed in a converted warehouse and office block by Andy Ribbens of the Hebridean Brewing Company.
Due to open at the start of March, it will serve the brewery's own five ales as well as guest beers, perry and cider, but no spirits.
Mr Ribbens, who lives in the village of Tong, near Stornoway, said:  "I've got no interest in doing spirits.
"I'd rather do teas and coffees than a lot of spirits. I want to make this an enjoyable place for anyone to come and sit and have a drink.
"If you want to go on somewhere else after we shut there are plenty of places catering for that in town already."
The brewery currently has capacity to produce nearly 1,200 gallons weekly and can hand-bottle 800 bottles a day.  Mr Ribbens, who formerly worked as a logistics manager for the Wellcome Trust, hopes to grow the operation further in its new premises.
He added: "Our aim is to produce everything on this site. Other brewers do cut costs by contract brewing but I just don't feel that that is the right way of doing things."
In a "previous incarnation" the brewery went out of business when a breakdown in its haulage arrangements delayed deliveries of its products to supermarkets.
It has been relaunched as a new company, with different backers and Mr Ribbens as the sole proprietor, licensee and head brewer.
The new bar is being aimed at a "mixed and diverse demographic of customers." It has a children's license and plans for the to introduce food service, but not taken a late license and plans to close at 11pm every night.
The brewery is also offering a membership scheme, rewarding members with discount prices on its ales.
"I can make significant cost reductions due to the fact that the beer is only travelling through the wall at the back of the bar," said Mr Ribbens.