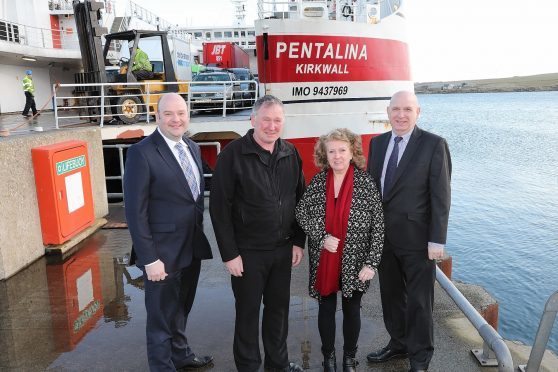 The largest mid-speed catamaran in Europe will be ferrying passengers across the Pentland Firth to meet increased demand.
Pentland Ferries, a privately-operated ferry company, has secured a £12 million asset finance facility from Bank of Scotland to buy a larger vessel.
The family-owned business, established in 1997, constructed ferry terminals in Caithness and Orkney to run an unsubsidised crossing service. The business has grown by 10% year-on-year and has now outgrown its current vessel, The Pentalina.
The ship, expected to arrive in Scotland in May 2018, will see capacity for passengers increase by 50% to 436 people. It will also be able to carry 54 cars and 12 artic lorries. The 280-ft-long vessel is being built at a shipyard in Vietnam.
Andrew Banks OBE, director of Pentland Ferries, said: "During the summer months we experience a huge growth in the number of people using our service. To deal with the increase in demand, and to continue to offer the best possible service to our customers, we needed to expand and increase our efficiency with a new vessel."
Michael Thomson, relationship director at Bank of Scotland, said: "As a family-run firm, Pentland Ferries has built a reputation for offering an efficient and personable service to its clients, thanks to the dedication and ambition of its staff and management team.
"Tourism is a key contributor to Scotland's economy and Bank of Scotland is committed to working with this sector to help Scotland prosper."
Pentland Ferries currently employs 55 people on board its vessels and in its ferry terminals.