The UK Government was yesterday urged to include a Scotch whisky sector deal as part of its new industrial strategy.
The call was made by trade body the Scotch Whisky Association (SWA) as Business and Energy Secretary Greg Clark visited one of Scotland's newest distilleries.
Deals to address "sector-specific challenges and opportunities" were at the heart of proposals for a new industrial strategy set out by Prime Minister Theresa May earlier this year.
After accompanying Mr Clark on a tour of the Isle of Harris Distillery, in the Western Isles, the SWA's head of external affairs Graeme Littlejohn said:  "The Isle of Harris distillery is one of a dozen new Scotch Whisky distilleries to start-up since 2013. Today was an important opportunity to discuss how the UK industrial strategy can help these distilleries go from start-up to scale-up and further boost the Scotch whisky industry.
"The Secretary of State has just returned from India, a market which has the potential to be a game-changer for Scotch Whisky exports, but only if the domestic business environment allows the sector to flourish."
He added:"A Scotch whisky sector deal, as part of the industrial strategy, would be a first step in supporting the industry and we look forward to working with the Secretary of State towards this goal in the months ahead."
Mr Clark acknowledged the whisky industry's contribution to the UK economy.
He said:  "One of Scotland's highly sought after product the world over is Scotch whisky, contributing nearly £5billion to the UK economy and some 40,000 jobs throughout the country.
"The Harris Distillery demonstrates not only a modern, enterprising business in a growing market, but also a product and a business firmly rooted in its country and this is exactly the kind of business this government wants to see succeeding."
The Isle of Harris Distillery, the first on the island, opened at Tarbet in 2015 and has created 18 jobs.  Already selling its own gin, the distillery's first single malt whisky is expected to be released in 2019.
Managing director, Simon Erlanger, said: "The distillery has grown out of a realisation that the island's natural assets can be harnessed to address its economic problems and it was an honour to demonstrate to the Business and Energy Secretary the great work that has been achieved so far, for and by the people of Harris.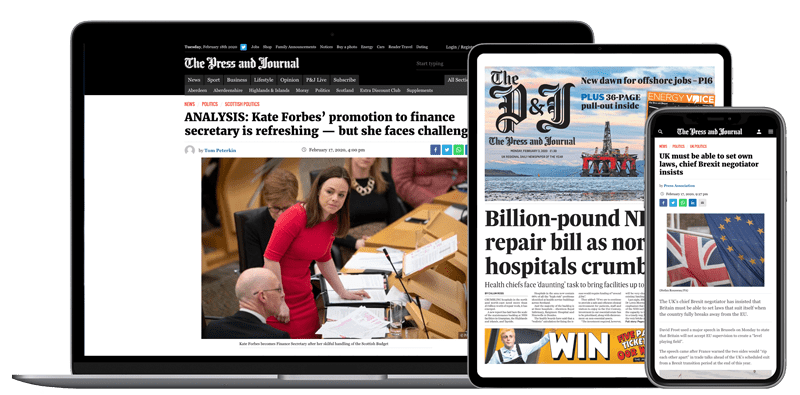 Help support quality local journalism … become a digital subscriber to The Press and Journal
For as little as £5.99 a month you can access all of our content, including Premium articles.
Subscribe