There are still pink streaks of dawn bleeding out as the first catch of the day lands at Peterhead harbour, fresh from the net before it is packed into iced boxes ready to be sold at market.
At 7am the bell signals the start of the auction, and dozens of men cast an expert eye on the aisles of fish which are organised with military precision.
Ice crunches underfoot and the market is kept a chilly five degrees, with boxes lined up by each species.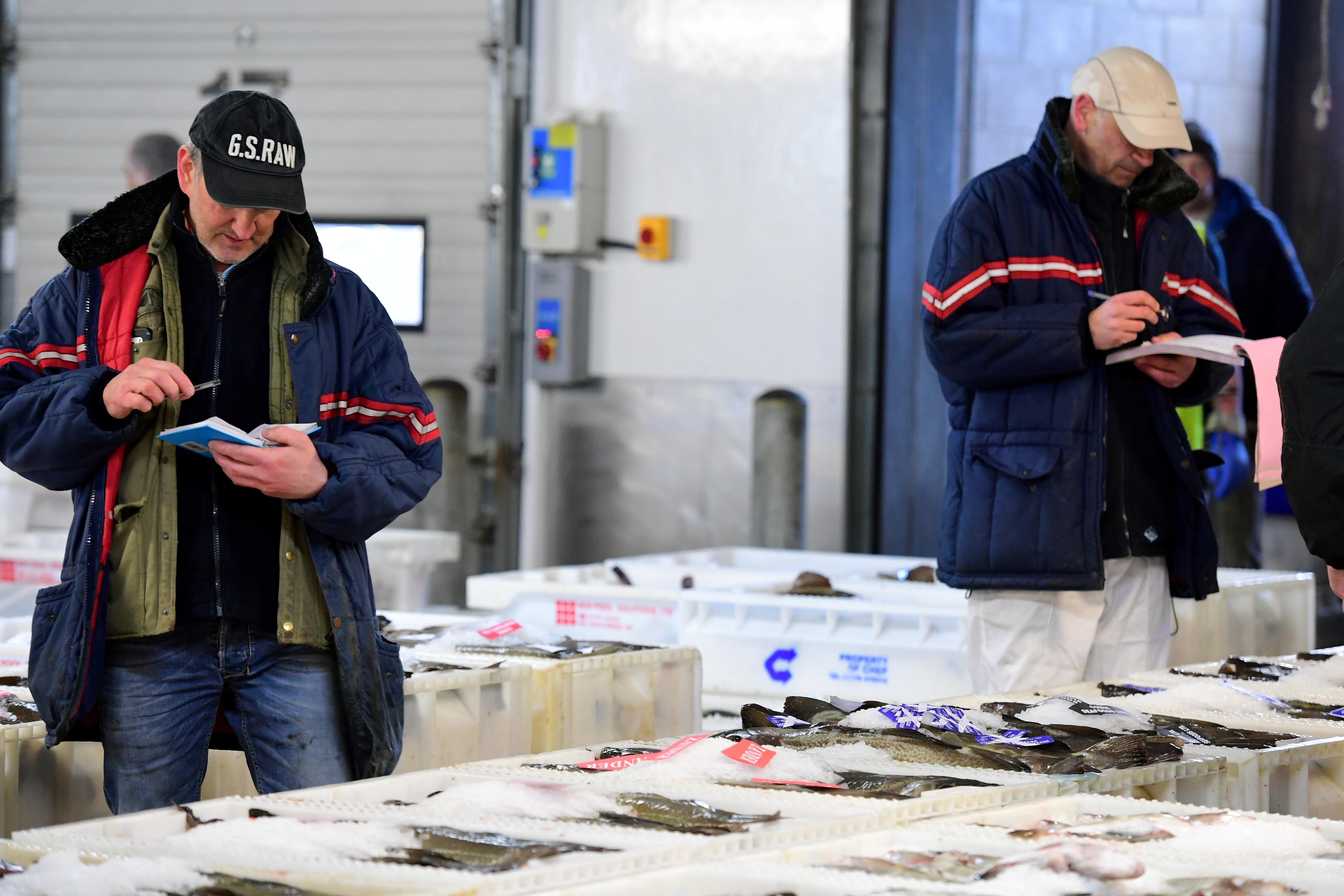 It's no longer deemed unusual for a woman to add to the chorus of bidding, but for the most part, fishing remains a male dominated industry passed down through the generations.
The sight of fishermen clad in yellow boots, oilskins and thick woolly hats is perhaps the only element which remains unchanged, however.
Factors such as tougher fishing quotas have threatened to destroy the industry in recent years.
Fishmonger shops are no longer a common sight on the high street and where once 80 local boats would come in to land their catch here daily, these days only 25 boats are run by Peterhead families.
There is hope that the tide is finally changing after some incredibly tough years.
It is the sheer grit and determination of the fishermen which has seen them through.
From more opportunities for youngsters to the embracing of technology and the impact of Brexit, fishing might finally be able to catch a break. This is certainly Stephen Bruce's sentiment.
His eyes are bright as he successfully bids on a box of lemon sole ready to sell from his fledgling business, Peterhead Fish Company.
The 56-year-old only returned to the industry a year ago after he was made redundant from his job in the oil and gas industry, but fishing runs through his blood, or through six generations of his blood, to be precise.
Stephen rises at 4.30am five days a week, and on a busy day he won't finish work until near 7pm.
But hard labour is second nature to Stephen and his fellow fishermen, many of whom he has known all his life.
Stephen left school at 16 and learned how to mend nets as well as working as a skipper's mate, before leaving the industry for 15 years.
His return has seen him start up his own business and he now travels across Aberdeenshire selling fish to an ever growing band of customers.
His identical twin brother, Peter, is a skipper on the family boat, Budding Rose, and goes to sea for one week at a time.
Together there's not much that the pair don't know about fishing and their passion is infectious.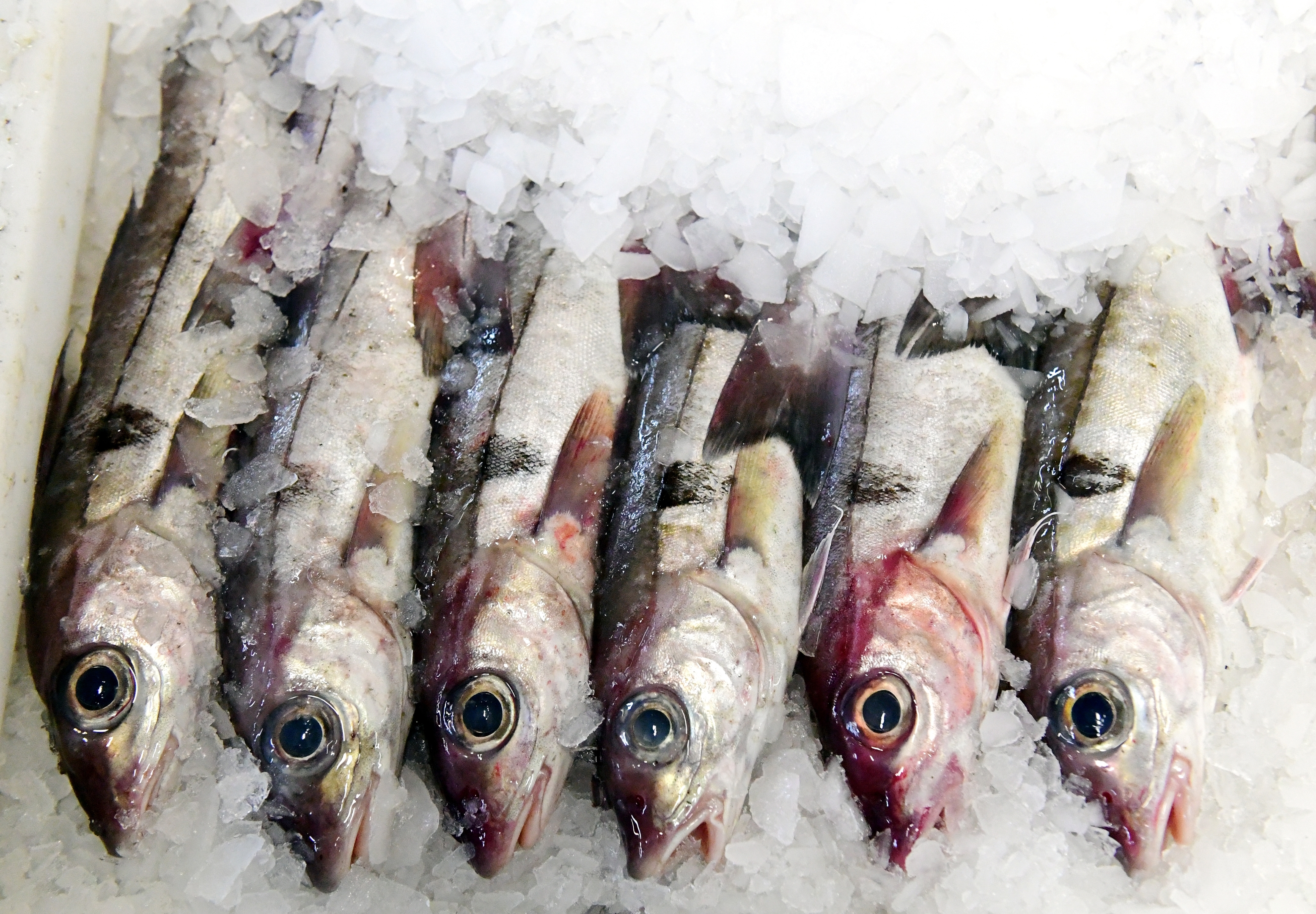 For Stephen, exciting times lie ahead whilst Peter is hoping to see more young men return to sea.
"Fishing was on both our mother and father's side and when I left school I just knew I wanted to carry on the tradition, I didn't really need to think about it," said Stephen.
"There have been so many changes since I was a lad, some for the worse and some for the better.
"I learnt how to mend nets because it's a vital skill, that's how I started out and it's only last year that I set up my own business.
"I wanted a challenge and I saw the opportunity. I don't think Peterhead promotes itself nearly enough for what it can naturally offer and that's real good quality fish.
"It's not so much about quantity these days as quality, although Peterhead landed a record catch last December.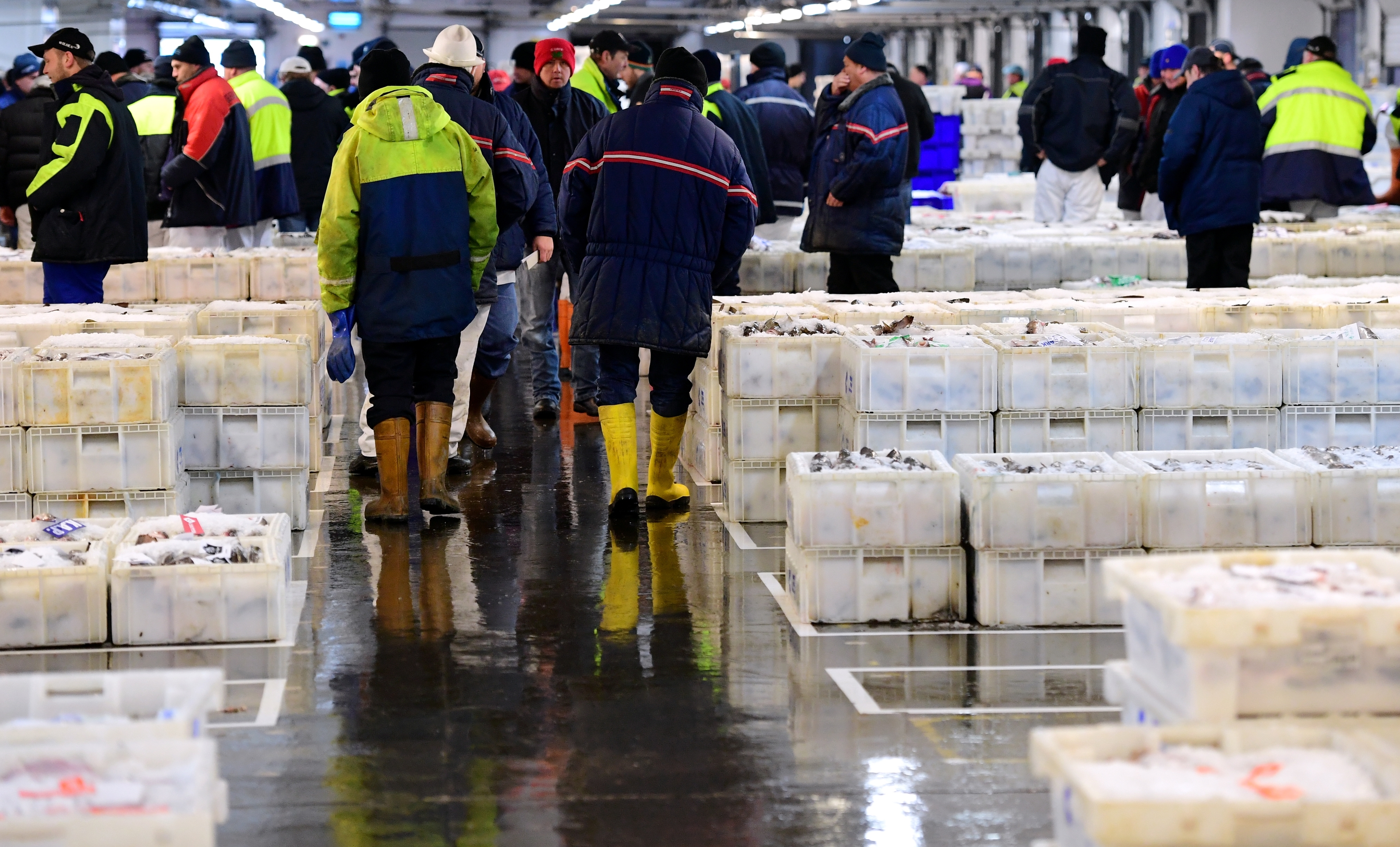 "The boxes stretched all the way down the market, it was an unbelievable sight but the difference these days is that I was live streaming it on Facebook.
"It got something ridiculous like 13,000 views, social media can make a massive difference and people are interested in what ends up on their plate.
"Fishing is a completely different way of life. I tried my hand at an office job but having been in business for a year I can honestly say that fishing is what makes me happy. I love the buzz of the auction and the excitement, that's one thing which hasn't changed over the decades."
To an outsider, the auction appears to be a confused blur which lasts mere seconds for each row of fish.
Unlike cattle auctions, it is not remotely obvious who is bidding for what, and letting the auctioneer know your price is done so subtly that if you blink you'll miss it.
Once a box is sold, tickets are rapidly placed on the fish indicating what needs to be loaded on to each lorry.
"You never know who is bidding against you, you've got a good idea maybe but you never stick your hand up and directly say what your price is," said Stephen.
"You might nudge the auctioneer, give him a kick or even a wink – it's fast and that's how things have always been done in the market.
"Haddock is by far the most popular fish, it's just beautiful and you can spot a good quality haddock within seconds.
"I think people enjoy haddock because it is traditional but more importantly, they want to know how it was caught and where."
Many fishermen believe they will be better off once Brexit takes effect, as they are currently only entitled to catch a small proportion of fish under the Common Fisheries Policy.
Research carried out by Aberdeen University also suggests that for some species, UK quotas should be six times bigger than they are, which Stephen passionately agrees with.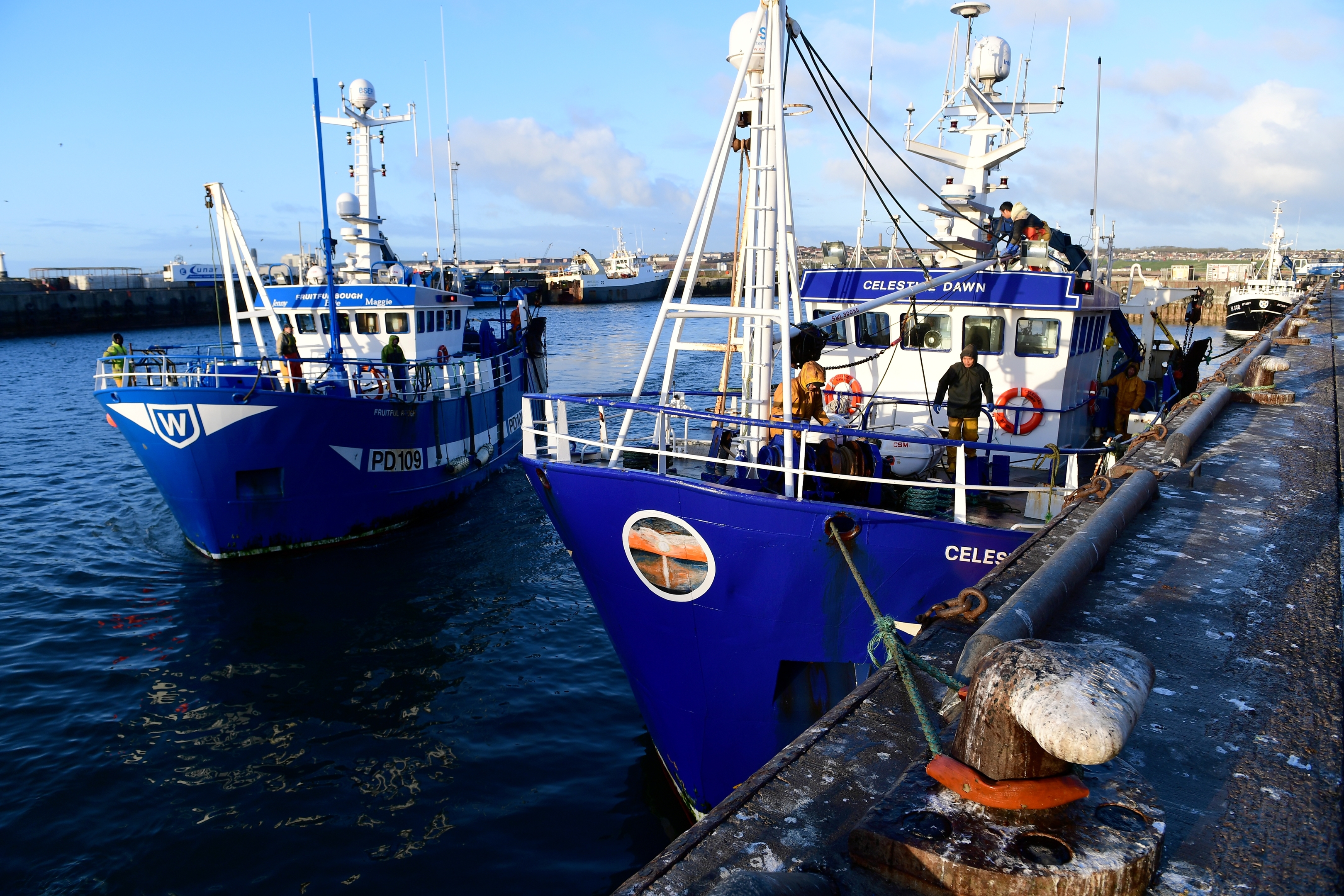 "The amount of fish we are allowed to catch each year is so severe, it's nowhere near big enough for the sheer amount of fish that there is," he said.
The impact of fishing quotas is even more apparent for Peter, who rose through the ranks to skipper when he was just 22-years-old.
His boat was built nearly 30 years ago and replaced the first Budding Rose which sank in 1988 during a storm.
Thankfully all crew were rescued, and Peter believes health and safety has vastly improved over the decades.
"I've been 40 years at sea this year. I was only 16 when I first went out on the boat," he said.
"James Bruce, my father, went to sea when he was 15, I took over from him when he had to give up fishing due to ill health so the family tradition could be carried on.
"I was determined I would make it as a skipper, despite the fact that I actually suffered from terrible sea sickness when I started out.
"Now it doesn't bother me when the weather is rough but you can only be as a good as your crew.
"My crew are the most important thing, not the fish, and I have to make sure everyone stays safe.
"It takes us about 20 hours to get to the fishing ground, and then we fish 24 hours a day.
"I snatch sleep when I can but I wouldn't change my job for anything.
"You're right at the heart of nature with the whales and the dolphins, and I get a massive sense of satisfaction when we come back with a big catch.
"My crew will be rewarded and the demand for fish is increasing all the time."
Peter is hopeful that more young men will return to the fishing industry, and his own relief skipper, Ryan Cordiner, is just 28.
"It's brilliant to see young men like Ryan in the trade again, and there has been lots of positive changes," he said.
"The wheel house is my office but now I can facetime my wife when I'm out at sea.
"When I first started out if you wanted to call home, you had to go through the coastal stations.
"I've got every respect for fishermen's wives because you're basically a single parent, but things are getting easier thanks to technology.
"I'm always tweeting pictures of my catch or a beautiful sunrise – people seem to love finding out about our time at sea.
"Social media plays a huge part these days in the success of fishing. We're moving with the times.
"I don't know if the business will be carried on but I certainly don't plan on giving up fishing for a good few years yet."
For more information about The Peterhead Fish Company, visit www.peterheadfish.co.uk
A SEA OF OPPORTUNITY
Many fisherman hailed the referendum result, as campaigners have argued that EU regulations have shackled the fishing industry for decades with unfair quotas.
Under the EU's Common Fisheries Policy, European fishing fleets are all given equal access to waters and fishing grounds that are more than 12 nautical miles off the coasts of member states.
Brussels uses a complicated formula to dictate the amount of each type of fish that individual countries can catch, and critics claim this has led to Britain being unfairly allocated lower quotas than other nations.
Bertie Armstrong, chief executive of the Scottish Fishermen's Federation, which represents 500 vessels, has welcomed Brexit and believes the right deal could have a positive effect throughout the supply chain.
It is hoped quotas will be re-negotiated, and Scotland will have far greater control over its own waters.