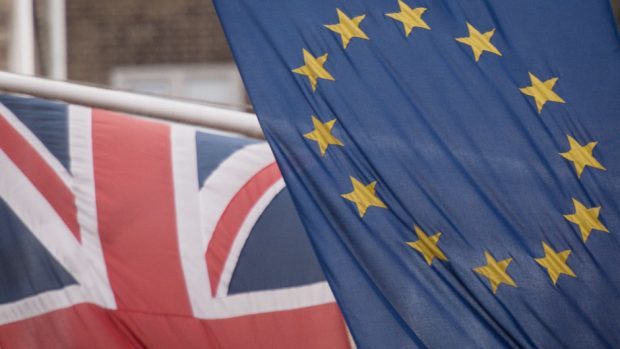 Businesses in the Highlands could be hit harder by Brexit than anywhere else in the country, according to a new study.
A survey by the Federation of Small Businesses (FSB) has found that 41% of employers in the region have EU staff among their workforce.
The proportion was larger than anywhere else, dwarfing the Scotland-wide figure of 26%, and being almost double the UK average of 21%.
Among tourism and leisure firms in the Highlands, the number who said they employed workers from the rest of the EU rose to 45%.
Last night, business bosses in the north confirmed that Brexit had created major uncertainty.
Alasdair Hughson, director of Dingwall-based Keltic Seafare, which supplies shellfish to top restaurants across Europe, said about a quarter of his 24 staff were non-UK EU citizens.
"We would be really struggling without them," he said. "The jobs that they are doing, which are not particularly horrible jobs, we just don't seem to get local people interested in them."
Thomas Machnik has been running commercial cleaning business Justom Ltd in Inverness since moving to the Highlands from Poland, and employs up to 35 non-UK EU workers at peak times.
"More often than not, our staff are from countries such as Poland and Latvia. What will happen when we leave the EU?"
The FSB believes the figures prove how vital it is for Scottish businesses that EU workers are given the right to remain in the country after the UK leaves the EU.
David Richardson, FSB Development Manager for the Highlands and Islands, said: "Highlands businesses are genuinely worried about where their future workforce is going to come from post-Brexit, given they feature in 41% of workplaces in the region.
"How employers source this labour post-Brexit is a headache for Highland firms, particular when unemployment is so low."
Drew Hendry, MP for Inverness, Nairn, Badenoch and Strathspey, said: "Many local business people have told me they don't know how they will operate without EU national staff and I welcome this report from the FSB which puts a further spotlight on this important issue.
"The UK Government needs to using people as bargaining chips."
A UK Government spokeswoman said: "Since the referendum, the government has engaged with businesses up and down the country to build an understanding of the challenges and opportunities as the UK exits the European Union.
"It is important for businesses to have access to the skills they need and to invest in opportunities such as apprenticeships and high-quality technical education."