Thirty two bottles of a "treasured and exceptional dram"  were put up for sale at a Moray distillery this week, with a price tag of £1,250 each.
The limited edition 1976 single malt can only be bought by visitors to Benromach, on the outskirts of Forres.
It has been launched to mark a successful year at the distillery, which has been owned by Elgin-based whisky specialists Gordon and Macphail, since 1993.
Distillery manager Keith Cruickshank said: "This visitor centre exclusive is a great way to mark the distillery's recent success and I'm sure Benromach enthusiasts will be keen to get their hands on one of the 32 bottles.
"This single malt was distilled before the Urquhart family, who own Gordon and Macphail, took the reins and brought Benromach distillery back to life. Now, after maturing for 40 years, it is finally time for whisky fans to get the chance to savour this treasured and exceptional dram."
Mr Cruickshank was joined at the launch, which formed part of the annual Spirit of Speyside Whisky Festival, by retired Benromach distiller Tom Anderson.
The growth of Benromach since its reopening in 1998 has led to expansion at the distillery and visitor centre, including new warehouses and a larger workforce. The former manager's house has been converted into a tasting room.
Last year more than 12,000 people visited the distillery.
The single cask DisDislimited edition Benromach 1976 is described as a "dark golden malt, matured in a refill American hogshead, with an exceptionally rare character of succulent fruits, with smooth, peppery hints followed by sweet aniseed."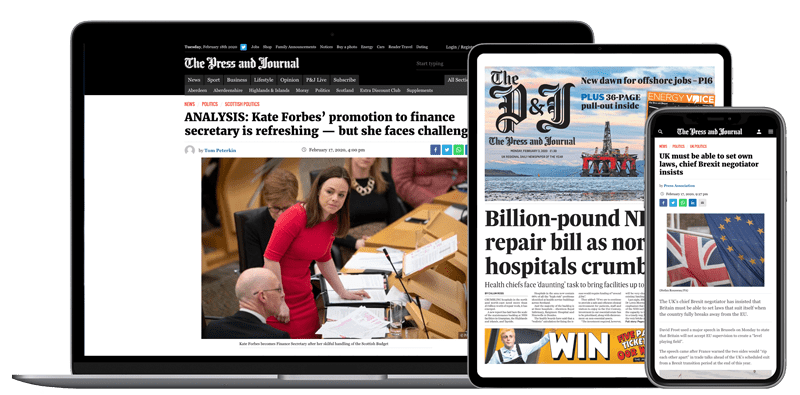 Help support quality local journalism … become a digital subscriber to The Press and Journal
For as little as £5.99 a month you can access all of our content, including Premium articles.
Subscribe