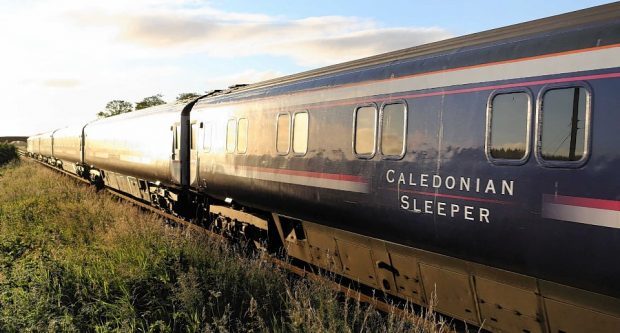 Sleeper trains linking Caithness with the Central Belt could be on the verge of becoming a reality.
The north's transport partnership Hitrans has already held talks with the franchise holder of the cross-border Caledonian Sleeper service over the possibility of running a nightly service linking Thurso with Inverness, Aberdeen and Edinburgh.
The new service could also be timed to fit in with north ferry services, so that islanders could make the journey south for early morning business meetings.
Hitrans have now commissioned a feasibility study to examine how the service would work.
The idea was broadly welcomed last night – with one business leader saying it could help "break down the remoteness barrier" affecting Caithness.
New details of the proposal were set out in a report by Hitrans partnership manager Frank Roach titled Midnight Train to Georgemas, which was recently put before the agency's board.
He said some early talks had been held with Serco – the company operates the Caledonian Sleeper franchise, including services to Inverness and Fort William.
He suggested that there would be an opportunity to tie in with ferries from Orkney and provide an extra connection for Inverness and Aberdeen.
He estimated that a Thurso to Edinburgh rail journey overnight would cover around 328 miles in 7hr 10min.
David Richardson, the Federation of Small Businesses's development manager for the Highlands & Islands, said: "A new overnight sleeper service from Caithness to the central belt via Inverness and Aberdeen would help break down the remoteness barrier that inevitably afflicts the Far North.
"To the usual business and leisure passengers can be added freight, and anything that gets goods to their destinations quickly, efficiently and cost-effectively, and lorries off the A9 north of Inverness, has to be good.
"Clearly, more research is required, but our fingers should all be crossed that a new Far North sleeper service becomes reality in the near future."
Hitrans have appointed engineering consultants Systra to examine the feasibility of the project.
Trudy Morris, chief executive of Caithness Chamber of Commerce, said it was "early days" for the idea and said it would be factored around existing passenger and freight traffic on the line.
She said: "If the destination is Edinburgh then once this was tied into the HS2 network, then it makes it feasible to travel overnight from Caithness to Edinburgh to catch the first train south to London.
"This may be appealing especially for passengers who like to travel by train or don't like flying.
"So as I say early days as to understanding what can and can't be achieved and who would use it.
"Better connectivity to the region is always welcomed if it doesn't have a detrimental effect on existing or other modes of transport which currently work well."
Caithness, Sutherland and Ross MSP Gail Ross gave her backing to the idea, saying a "well integrated" mix of road, rail and air travel was vital for the Far North.
She said: "It's a unique idea and it's one I'm fully supportive of.
"If we can manage to make it work then I'm sure it would be very well used."
Highlands and Islands MSP Rhoda Grant is vice-president of the Friends of the Far North Line campaign group.
She said: "I think it's a good idea. There are flights now from Wick to Edinburgh but if you're not flying journey times are still very slow, especially by rail.
"If you're asleep and then arrive with the whole day in Edinburgh ahead of you then that sounds like a good cost-effective solution."
Mr Roach's report proposed a service with two sleeper carriages and two seated carriages leaving Thurso at 7.30pm, which would reach Inverness at 11.30pm, Aberdeen at 2.30am and Edinburgh at 5.30am.
A northbound train would leave Edinburgh at 11.50pm and arrive in Thurso for 10.30am, replacing an existing ScotRail service leaving Inverness at 7.02am.
He said: "Traffic would be not just be Orkney and Caithness visitors and residents, but also Easter Ross, Inner Moray Firth and Aberdeen city and Shire.
"Currently Invernessians needing to be in Edinburgh early the next day have a last departure at 8.15pm followed by an overnight."
A Transport Scotland spokesman said: "We have seen Hitrans proposal and we understand Hitrans is currently preparing a detailed report on its viability, which we will review in due course.
"The Caledonian Sleeper, has valuable operational experience and can offer advice. However, Caledonian Sleeper's focus is on delivering its contract – the transformation of the Caledonian Sleeper service as set out by Scottish Ministers to provide: new trains, and classes of passenger accommodation new to rail travel in the UK. A transformed passenger experience, showcasing the best of Scotland's hospitality and its food and drink.
"As well as a railway service which is recognised internationally for its quality. We currently have no plans to extend the Franchise Agreement to include Caithness to Central Belt services."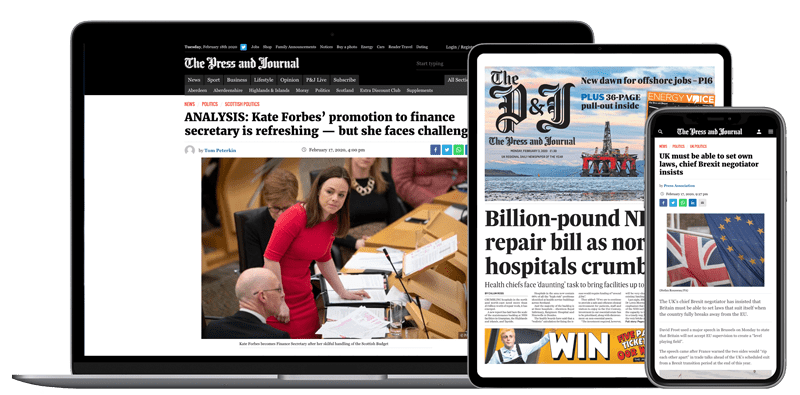 Help support quality local journalism … become a digital subscriber to The Press and Journal
For as little as £5.99 a month you can access all of our content, including Premium articles.
Subscribe