A £25million legal case involving the north's development agency is expected to call at the highest civil court in the land again later this month.
Highlands and Islands Enterprise (HIE) has been accused by a north company of breaching state aid rules in awarding millions of pounds to another local business and has previously said it was defending its position "robustly."
A document published by HIE this week revealed its board members were told earlier this year that a Court of Session date was expected to be scheduled for May and it was "anticipated that the legal process could be protracted".
The case centres on HIE's use of public money in supporting Inverness-based Global Energy Group's acquisition and redevelopment of Nigg yard, in Easter Ross. It was raised by LC Management Services (Scotland), which was involved in one of two rival bids for the virtually dormant yard for an undisclosed sum in October 2011.
Global is not accused of any wrongdoing in accepting the funding.
The company received several tranches of funding from HIE and other public bodies from 2011, which it is claimed amounted to more than is permitted under the European Commission's limits for state aid.
It is understood two hearings have already taken place at the Court of Session in Edinburgh. It is alleged the total public funding was more than 11.25million euros (£9,4million) which was one of the European Commission's thresholds for state aid. Any figures above that level required permission from the commission, which, it is claimed, HIE did not seek.
The legal action was first raised in the Court of Session around 18 month ago.
Yesterday, LC MAnagement owner Wendy Clark said the case was not "about a quayside at Nigg".
She continued: "It is about HIE implementing a vanity-masterplan for Nigg whatever the cost. HIE ignored displacement of work and jobs from Invergordon to Nigg. I warned them of the consequences."
She continued: "HIE deliberately sacrificed local businesses for the greater prize of reactivating Nigg. HIE has stated in Court that it has the right to fund and support large growth companies despite the effect on other businesses like mine. HIE has effectively admitted that it has the right to breach UK and EU competition law."
A spokesman for HIE declined to comment on the case, but said that at its February meeting the board was "simply being informed of information in public domain at that time." He added that the organisation had "no knowledge of the court timetable."
Global Energy Group said it would be inappropriate to discuss a court action that did not directly involve the company.
No comment has been made by the Scottish Government, who are also defendants in the action.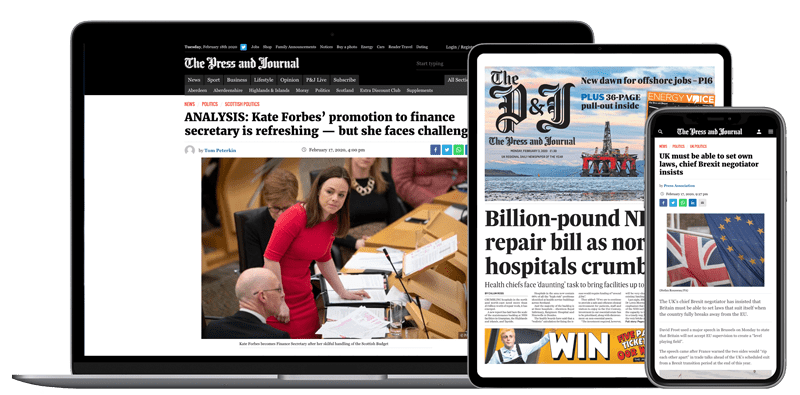 Help support quality local journalism … become a digital subscriber to The Press and Journal
For as little as £5.99 a month you can access all of our content, including Premium articles.
Subscribe