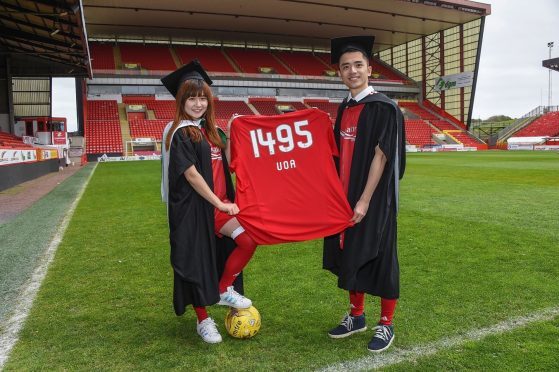 Aberdeen FC may have a large Far East following supporting the team from afar at tomorrow's Scottish Cup final, thanks to an international conference focused on the multibillion-pound global business of football.
The club is currently exhibiting alongside Aberdeen University at the World Football Forum (WFF) in Changsha, China.
It is hoped their participation will help to win over some new fans for the Dons and lead to many more Chinese students choosing the Granite City for their studies.
An event photoshoot featuring two of the university's Chinese students, posing in Aberdeen FC kit at Pittodrie, was broadcast live on social media and watched by more than 1,500 people across China.
WFF has become an annual event, held in different locations, since its launch in 2011.
It brings together leading figures from football around the world for three days to discuss some of the critical issues facing the world's biggest spectator sport.
The 2017 edition ends on Saturday, when Aberdeen FC and Celtic will be battling for honours in the showpiece cup final at Hampden Park in Glasgow.
Over in Changsha, the Dons and their academic namesakes will be hoping for a result of a different kind.
Aberdeen FC executive vice-chairman George Yule said: "We work closely with the University of Aberdeen on a number of fronts and, in this instance, this is very much a case of increasing our global profile and also demonstrating how sport and academia can work together."
Professor John Paterson, vice-principal of internationalisation at the university, added: "The University of Aberdeen has a good record for attracting students from China to study with us.
"With our ongoing plans to collaborate with Aberdeen FC in areas such as sports science and exercise, where we were ranked top in the UK in the recent Guardian university rankings, the World Football Forum is an ideal event for us to promote our pedigree in this area."
Spain's La Liga, Germany's Bundesliga and English Premiership side Southampton are among the many football clubs and organisations joining the Dons, Aberdeen University and in excess of 2,000 other participants from more than 40 countries at WFF.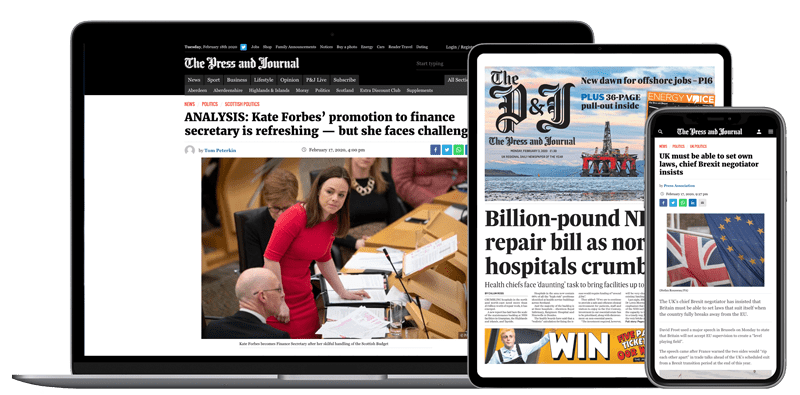 Help support quality local journalism … become a digital subscriber to The Press and Journal
For as little as £5.99 a month you can access all of our content, including Premium articles.
Subscribe