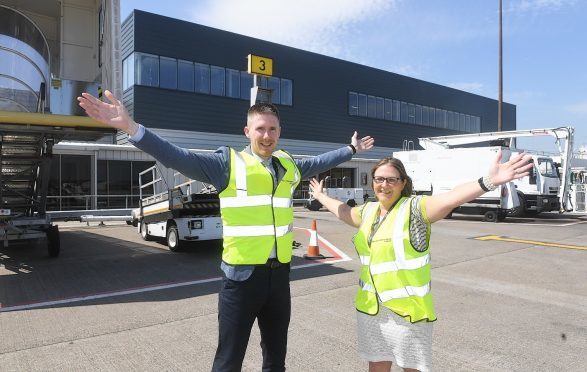 The very first passengers will be welcomed to Aberdeen Airport's new and improved international arrivals this morning, marking the first step in the airport's ambitious £20million terminal extension project.
First built in 1976, the north-east's largest airport has remained largely unchanged over past 41 years despite huge increases in passenger numbers from all around the world.
But in April last year, work officially commenced to fully future-proof the Dyce terminal for years to come.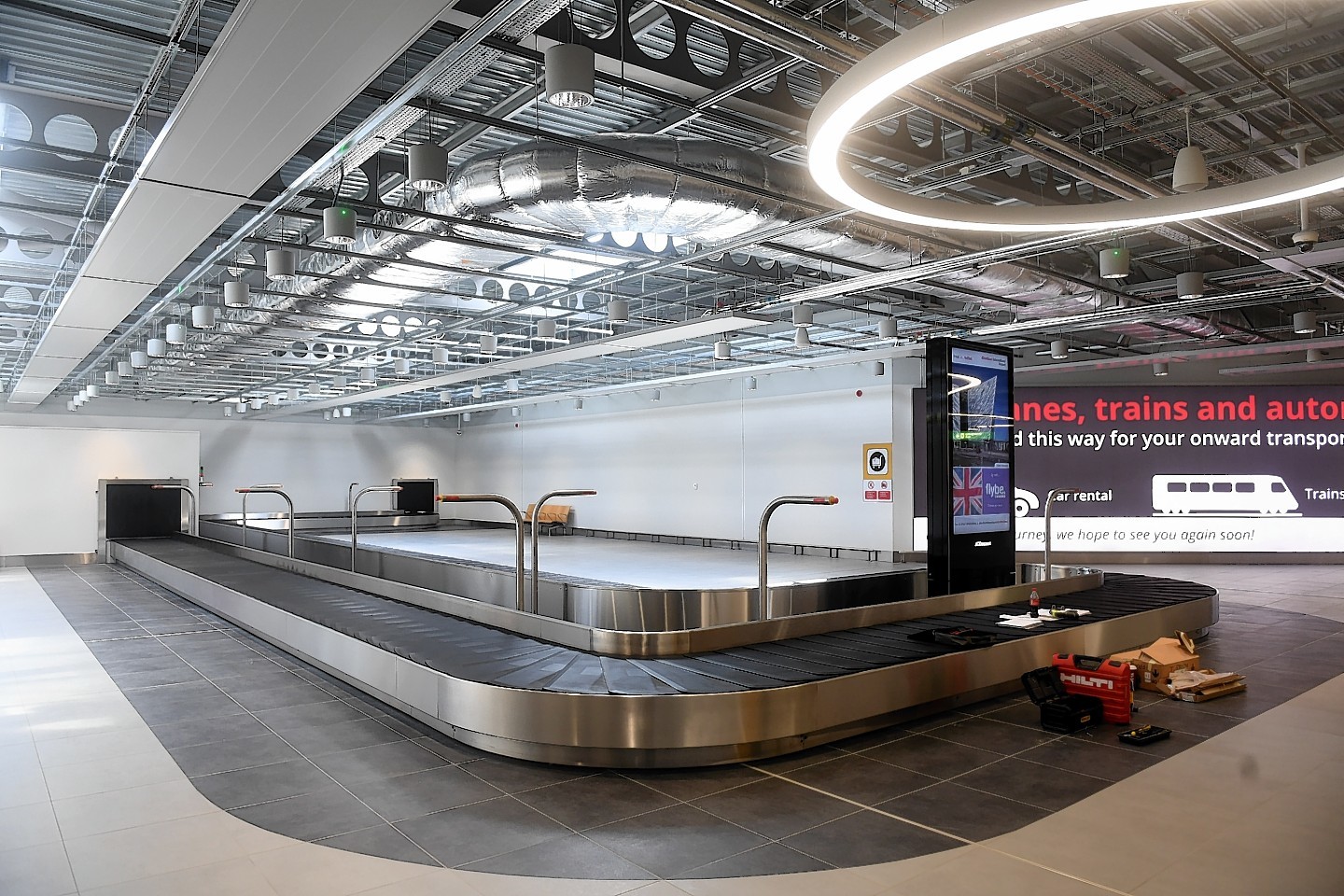 From this morning onwards, international passengers will be able to use a baggage reclaim belt that's more than twice the length of the old one, an immigration area that's almost twice as large, and a more spacious border security zone designed to prevent claustrophobic queues.
The new arrivals area is the first element of the terminal expansion to open to the public, and airport chiefs hope the rest of the new and improved site – which will include a new lounge, improved duty free, domestic arrivals and more – will be completed by 2019.
Carol Benzie, the managing director of Aberdeen Airport, said she excited to greet the very first international travellers to the new facility this morning, who will all enjoy a performance in the terminal by the Red Hot Chilli Pipers for a truly Scottish welcome.
She said: "We responded quite fastidiously to the feedback that we received from our regular travellers – that the space was too small, the reclaim belt was too short, the queuing area at passport control wasn't big enough.
"So we've improved all the areas that have been criticised, and have hopefully made the arrival into Aberdeen Airport a better experience for all.
"We hope to complete all of our works by 2019, by which point we will have our new domestic arrivals, our new executive lounges, our improved security hall, and our expanded duty free offerings and catering.
"We're creating something that's fit to future-proof the airport all the way through to 2044."
John Deffenbaugh, the airport's head of capital, said: "It's incredible to see all of our hard work finally paying off, and we can't wait to welcome our very first travellers and find out what they think.
"With these improvements, everyone should have sufficient space to move through the airport, enjoy their journey and set a positive tone for the rest of their time in Aberdeen."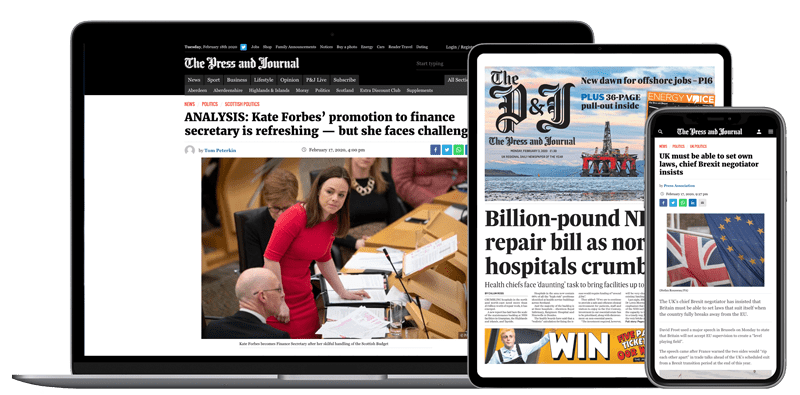 Help support quality local journalism … become a digital subscriber to The Press and Journal
For as little as £5.99 a month you can access all of our content, including Premium articles.
Subscribe