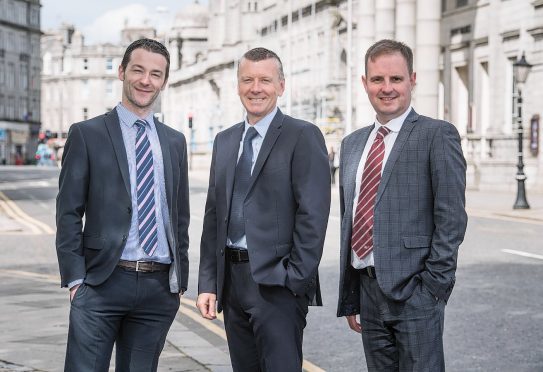 Private housing landlords are facing a huge increase in tax in the biggest shake-up of Scotland's letting industry in 30 years, an Aberdeen-based expert warned yesterday.
Stuart Petrie, private client tax senior manager at accountancy firm Anderson Anderson and Brown (AAB), was speaking in advance of a conference that has been arranged to guide people through a raft of rule changes.
Tax experts from AAB and letting industry specialists from law firm Aberdein Considine are hosting the free event in the Radisson Park Inn, Justice Mill Lane, Aberdeen, on June 22.
Independent financial advisers will be on hand to help mitigate the impact of lower rents, while the speaker line-up includes experts from Citylets, ARLA Propertymark and Safe Deposits Scotland.
The biggest change facing landlords is the Private Housing (Tenancies) (Scotland) Act 2016, which has introduced a new form of private tenancy north of the border.
Under the new regime, which is expected to come into force later this year, tenancies will have no minimum period and will continue indefinitely unless tenants want to leave or landlords terminate using clearly defined grounds for eviction.
Landlords will no longer be able to simply ask people to leave after the expiry of agreements, as they currently can under short assured tenancies.
Tax changes facing landlords include a restriction of relief on mortgage interest and the abolition of wear and tear allowances.
Additional land and buildings transaction taxes and higher capital gains tax rates are also on the way.
There will also be new rules for "non residents" affecting capital gains tax payments and the reporting of property disposals.
Mr Petrie said: "In terms of how much the tax cost will be, it will very much dependent on individual circumstances.
"However, the restriction of tax relief on mortgages alone could double many individual's tax liabilities."
Aberdein Considine national leasing director Adrian Sangster added: "With tighter regulations, increased taxation and a cull of reliefs and benefits, Scotland's private rented sector and its landlords find themselves at a crossroads.
"This event has been put together to explain recent tax changes that have hit landlords as well as what they can do to mitigate the impact.
"They will also be able to find out more about the biggest shake-up to the private rented sector in almost 30 years, with the introduction of the new Scottish tenancy."
Places at the conference, which is taking place against a backdrop of falling rents in parts of the north-east as a result of the oil and gas downturn weakening demand for accommodation, can be secured on Aberdein Considine's website.