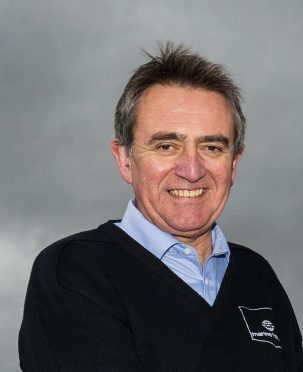 Large floating "eggs"could replace pens at Scotland's salmon farms, cutting fish escapes and the spread of disease.
Yesterday, one of the fish farming industry's most senior figures said he hoped to see the new "closed containment" technology, currently being trialed in Norway, introduced in Scottish waters.
Badly hit in recent years by biological problems such as amoebic gill disease and sea lice, the industry is continuing to search for lasting solutions.
Steve Bracken, business support manager at Marine Harvest Scotland, described innovative equipment being developed in Norway, where the firm's parent group is based, as "very exciting."
He said:  "This is a different way of farming at sea. Instead of using conventional nets, pens and moorings, there are constructions – one called the egg, which is egg-shaped – from which no fish can escape and no sea lice can get in.
"This new technology is very exiting and at some point it would be great to see it coming to Scotland as well."
In November the Norwegian Directorate of Fisheries granted Marine Harvest Group four development licenses relating to "the Egg" concept.
Mr Bracken, who this week marked 40 years service in the fish farming industry, said sea lice and gill disease remained the two major challenges it faces.
He added:  "There is such as strong determination within the industry to overcome them that I am hopeful it won't be too long before we see better control and hopefully even eradication.
"We are continuing to move away from medicine use and looking at other ways of controlling sea lice.  We are looking at technical innovation to physically remove lice from the fish.
"There are lots of clever businesses out there looking at solutions for the problems that the industry has today."
Mr Bracken said Marine Harvest Scotland was on course to increase its output production by more than 20% this year, compared to 2016, partly because of efforts to tackle the sea lice and gill disease problems.  The company, which is Scotland's largest fish farm operator, expects to produce around 55,000 tonnes of fish in 2017.
"Last year was a bit sticky for us, but this year we have got off to a flying start – fish growth is good and prices are good," he said.
The company owns 49 sea farms and nine fresh water sites employing 700 people in the Outer Hebrides, the Isle of Skye, Wester Ross, Lochaber and Argyll.  A further 500 people work at its headquarters and "added value" processing plant in Rosyth.
It was recently granted planning permission for a new £93million feed plant on Skye which will create 55 jobs and will open its new hatchery in Glenmoriston later this year.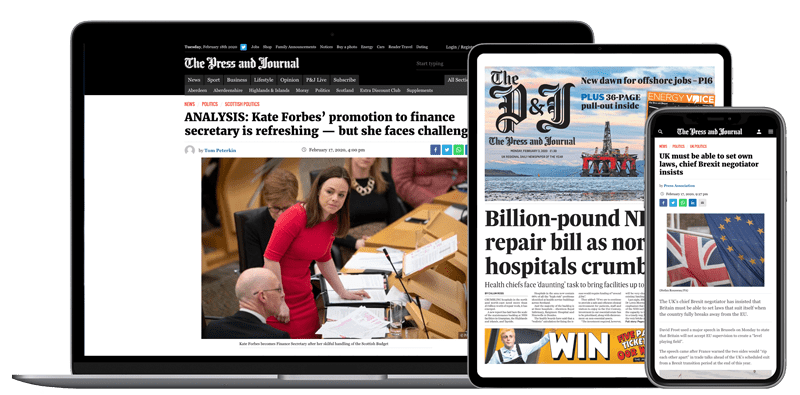 Help support quality local journalism … become a digital subscriber to The Press and Journal
For as little as £5.99 a month you can access all of our content, including Premium articles.
Subscribe