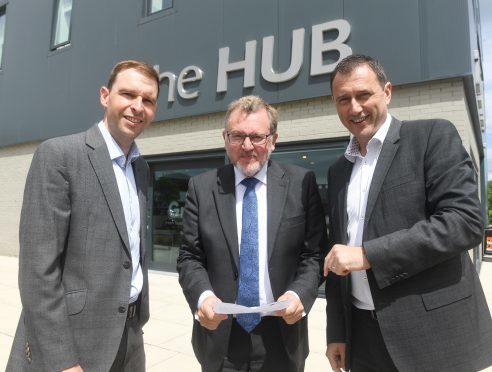 Scottish Secretary David Mundell has insisted the status of EU migrant workers will be a priority in Brexit talks.
He was speaking as it emerged that seven out of 10 people employed by north-east seafood processors are from other parts of Europe.
Mr Mundell was in the region yesterday, starting off with a visit to the fish market in Peterhead before meeting businessmen and women at Aberdeen and Grampian Chamber of Commerce's office in Bridge of Don.
"It is a priority for the government to bring certainty to EU migrant workers in the UK," he said, adding that British citizens working elsewhere in the EU needed similar reassurance.
He added: "We are listening to businesses and they have made their views known about their workforce requirements.
"David Davis (the Brexit minister) has already made clear there is going to be no cliff edge.
"People from the EU will still be able to come to the UK. What is happening (with Brexit) is that we are going to able to decide who we do and do not want to come."
Mr Mundell also said current EU funding for sectors, including fishing and farming, would be "replicated or refocused".
New Scottish Government figures, from a survey in March, show UK nationals made up just 30% of the seafood industry workforce in the Grampian region.
The study demonstrated the rest are mostly from other parts of the European Economic Area.
Banffshire and Buchan Coast SNP MSP Stewart Stevenson said: "As Brexit negotiations get underway, it is important this Conservative-led government remember the processing sector in the north-east relies heavily on the free movement of people to staff this multi-million pound industry.
"The government must also ensure European citizens are given assurances they will be able to remain in this country.
"Their talent and transferrable skills are invaluable to a number of sectors in UK, particularly the processing industry."