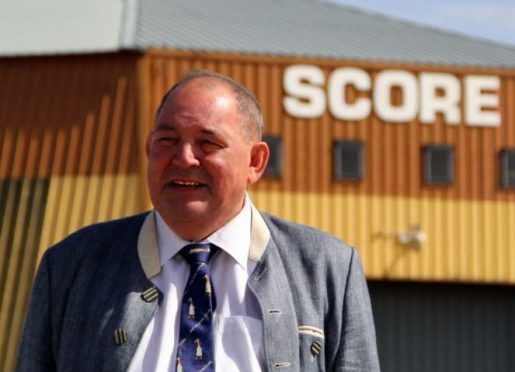 Charles Ritchie, founder of Peterhead based oil and gas engineering firm Score Group, has died aged 69.
Employees at the company were informed this morning of his death, which is understood to be following a short illness.
Rodger Morrison, chairman of Peterhead Football Club led the tributes to Mr Ritchie.
In a statement on behalf of the club, he said: "All at Peterhead Football Club are shocked and saddened to learn of the passing of a great friend and patron to this club, the one and only Charles Ritchie, founder of Score Group plc.
"We pass on our sincere condolences to his wife Beryl, and family.
"A huge loss to the north-east of Scotland, and the international business community."