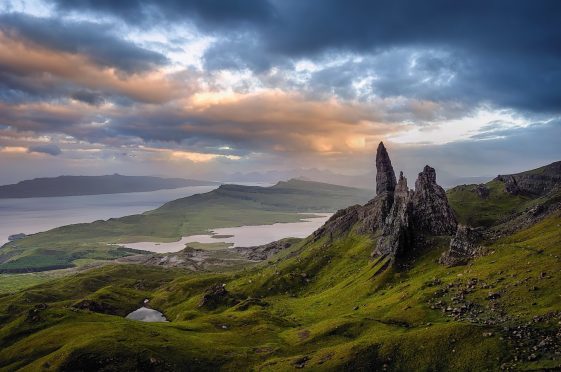 The Scottish Government has promised to address an island community's plea for urgent investment in infrastructure to accommodate its unprecedented growth in visitor numbers.
Tourism Secretary Fiona Hyslop confirmed yesterday that she would take up an invitation by party colleague and local MSP Kate Forbes to visit Skye.
She said: "We've been encouraging the local community to work together to identify what the issues are. I'm pleased to hear about some of the incidences of potential asset transfer for local community management of local facilities.
Skye "must get its act together" to cope with number of tourists
"I've accepted Kate Forbes' invitation to visit to find out more about the work that she's been doing."
The minister said the government would consider fresh investment in businesses, the cost of new housing and additional connectivity among key priorities.
Ms Forbes said: "I'm delighted that Fiona Hyslop has accepted my invitation to come and visit Skye which I firmly believe is the jewel in the crown of Highland tourism, as evidenced by the huge growth in visitor numbers.
"In previous discussions, the cabinet secretary has recognised the pressures on the island's infrastructure and the need to make the visitor experience excellent, so they return.
"We've been very successful in attracting people to the area, with marketing campaigns and fantastic natural scenery.
"However, there's never been a forward-thinking tourism strategy that prepared for all the visitors. So Skye desperately needs a tourism strategy that manages the influx of tourists.
"There's a clear need to bring together communities, businesses and public bodies to take things forward and my meeting with these stakeholders last month was the first step in this process."