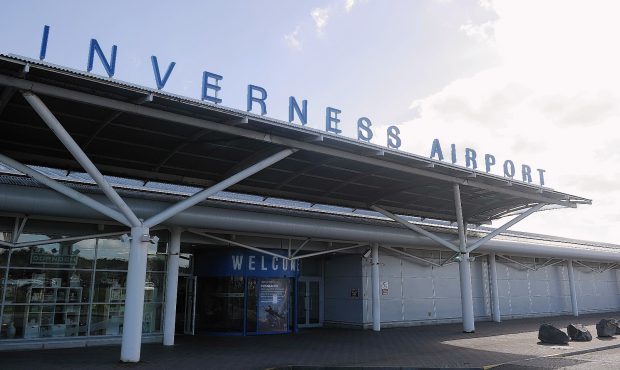 Inverness Airport has received a boost after EU chiefs ruled it could continue to receive Scottish Government cash.
The European Commission had investigated whether public funding for the airport breached EU state aid rules.
It is understood that Inverness was the focus of the inquiry because it is unlike any other airport in the Highlands and Islands, being based in a growing and economically successful city.
A finding against the continuation of public support could have had major implications for the future of the facility, which is owned and operated by Highlands and Islands Airports Ltd (Hial), which in turn is owned by the Scottish Government.
But Brussels has now ruled that the operation of the Dalcross airport is "in line" with EU state aid rules, which which prevent governments distorting competition and trade by intervening in markets.
Explaining its decision, the commission said: "The public funding will contribute to the area's economic and social development, without unduly distorting competition in the single market.
"In particular, the commission has concluded that the compensation allows for the provision of a genuine service of general economic interest, as the airport not only provides air access to the Highlands of Scotland, but is also an access point for some of Scotland's most remote islands, in particular the Shetland Islands, the Orkney Islands and the Western Isles.
"The compensation is granted for five years to Hial, a company wholly owned by the Scottish Government. This commission decision will apply until the UK ceases to be a member of the EU."
Last year, Inverness Airport underlined its increasingly important role to the Highland economy with a record 796,854 passengers – a 17.4% annual increase.
And last month, the airport beat off competition from its bigger Scottish rivals to be crowned the country's top terminal at the 2017 Scottish Transport Awards.
Welcoming the European Commission's ruling, a Transport Scotland spokesman said: "We welcome confirmation from the European Commission that our long standing subsidy of Inverness Airport continues to be in line with state aid rules.
"Inverness Airport is essential to the maintenance of a prosperous population in Inverness and the wider Highlands and islands."