 Scottish windfarms generated record output during the first half of the year, thanks to a blustery June, new figures from WWF Scotland show today.
The conservation body says the country's fast-growing estate of turbines sent around 1million megawatt-hours of electricity to the National Grid during June alone, or enough electricity to power nearly 3million homes.
There has also been a fair amount of wind generated about Scotland's economy in recent weeks.
New estimates of second quarter UK gross domestic product from the Office for National Statistics on Wednesday should get the politicians all excited again, if not the business community.
A trading update from Ryanair today may add more fuel to the raging blaze of concern within the aviation industry about the impact of Brexit. Hopefully, it might also tell us how recently introduced routes from Aberdeen are doing.
And whisky makers around the north and north-east can all raise a glass to Diageo if annual results from the drink giant on Thursday show healthy times for Scotland's national drink.
Another major drink industry player – Marston's – will report on its first half figures this week as it steps up Scottish expansion, with one of its pub-restaurants currently taking shape in Peterhead.
We're also into the banking sector reporting season and two of their number – Lloyds Banking Group and Barclays – are due to post first half results.
Bank of England Governor Mark Carney recently warned lenders against "forgetting the lessons of the past" as he announced a lending crackdown. Time will tell.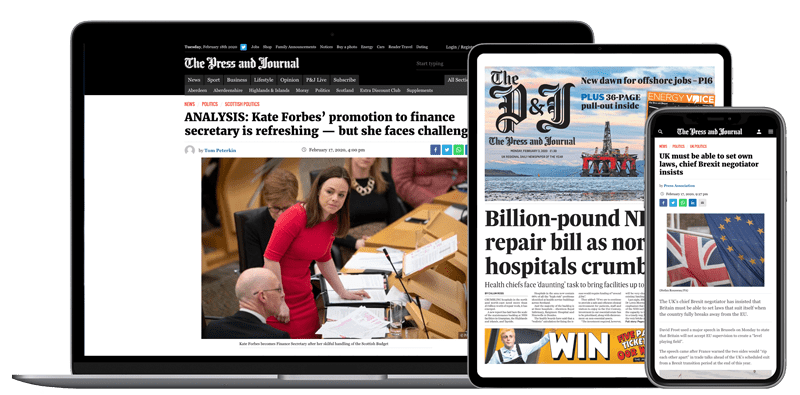 Help support quality local journalism … become a digital subscriber to The Press and Journal
For as little as £5.99 a month you can access all of our content, including Premium articles.
Subscribe