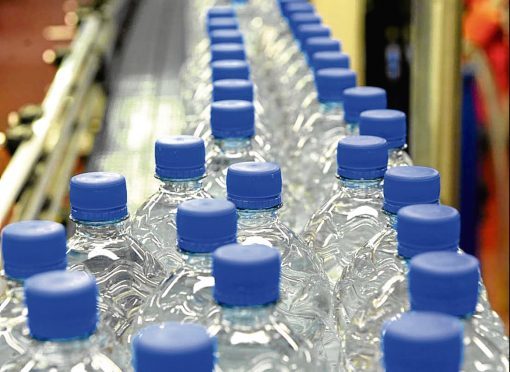 The north-east firm behind the popular macb range of still and sparkling flavoured water is being sold by its US owner to a Dutch company a part of a near £1billion deal.
Florida-headquartered Cott Beverages confirmed last night it was selling Cott Macduff, previously Sangs, along with other Cott UK beverage manufacturing business and some US and international operations to Rotterdam-based Refresco.
A spokesman at Cott declined to say how many employees at the Macduff factory were affected.
He said: "Our Cott UK beverage manufacturing business is included as a part of the transaction which does include the MacDuff facility.
"The transaction has not yet closed and, therefore, everyone is operating business as usual.
"At the moment it would not be appropriate for us to speculate but Refresco has made it clear that they wanted to expand into the UK and North America."
Cott came to the rescue of Sangs in March 2012, buying it out of administration. The business, previously owned and run by Glasgow businessman Kenny Webster, had owed more than £7.4million when it went under a few months earlier. Sangs employed 60 people at the time.
First half results from Cott yesterday showed losses of £41.3million, compared with losses of £3.3million a year ago, although revenue grew by 30% to £1.45billion.
The company said its deal with Refresco included its "traditional" North America, UK and Mexico businesses but excluded its RCI International division and its Aimia Foods division in the UK.
It added: "This transaction is expected to close in the second half of 2017 and the proceeds will be used to repay indebtedness and reduce overall leverage."
Refresco is an independent bottler of soft drinks and fruit juices, with production in the Benelux and Iberian countries, Finland, France, Germany, Italy, Poland, the UK and US.
It employs more than 5,500 people globally and turns over about £1.9billion annually.
The group's Somerset-based UK operation is Britain's biggest ambient and chilled juice provider.
Refresco said its acquisition, adding 19 production sites in the US, four in Canada, one in Mexico and five in the UK, was "right at the heart" of its buy and build strategy.
It added: "Customers will have access to enhanced global network combining Refresco's strong European capabilities and Cott's strength in North America. Integration will start immediately after closing with the UK … being integrated into Refresco Europe."