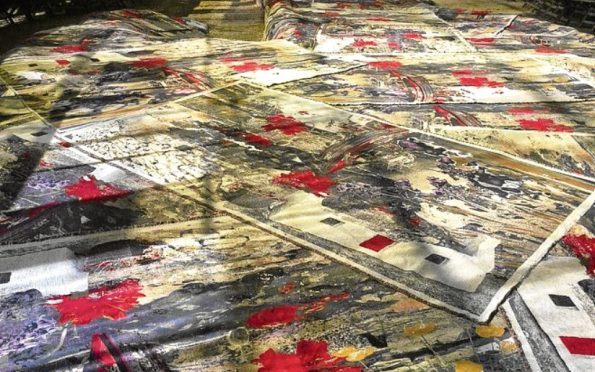 Global fashion label Alexander McQueen has been accused of short changing a family-run craft business in Shetland by prominently displaying an image of one of its products on a catwalk runway.
Couple Luke and Kate Holt run Quarff-based firm Greencroft Shetland and produce a popular series of croft house planters.
While out filming for a campaign last summer,consultants working for Alexander McQueen came across one of the firm's distinctive red doored pieces and took a photo of it.
The image went on to become an integral part of a collage rug design which was used on the set of Alexander McQueen's spring/summer 2017 fashion show.
In addition, the rug also featured in the lining of a coat featured in Alexander McQueen's men's collection.
Last night the couple said they only found out by chance when a friend spotted a photo in a local magazine.
Mrs Holt said: "It just seems really unfair that they could take one of our products and do that with it. We wouldn't use someone else's product as a background to show off ours.
"You feel like you are battling a giant and you've got no hope with them, so they can say whatever they like to us and then just hope that we'll disappear, because they know that we can't financially do anything."
An Alexander McQueen spokeswoman said: "We confirm that an image derived from a Greencroft planter appeared as part of a rug which was the backdrop to a fashion show in 2016. The reverse of the rug, in effect an abstract design, was used for a coat in the men's SS2018 show. We do not agree that this use is an infringement of rights in the planter."
Shetland MSP Tavish Scott said: "It just seems wrong. There is no question that if it was the other way round and an international designer had their work plagiarised they'd be using all the powers at their disposal to demand that the wrong was put right."
A spokeswoman for Shetland Arts & Crafts said: "Shetland is a powerfully creative place and it is great to see big names in fashion time and again coming here for inspiration.
"We would, however, like to see more credit given to the small independent designers in Shetland whose ideas and designs inspire them."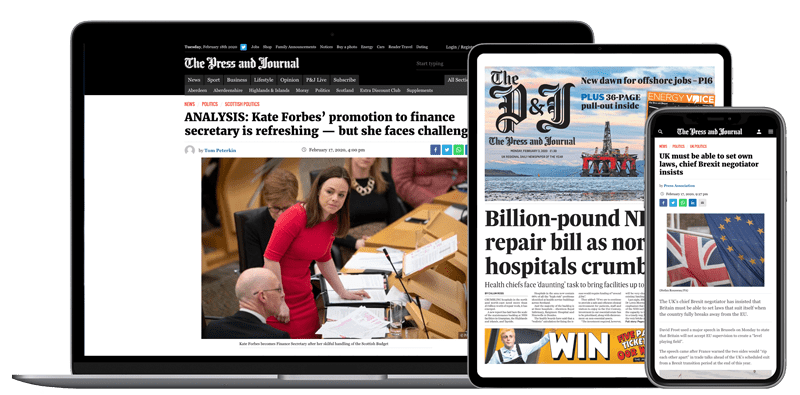 Help support quality local journalism … become a digital subscriber to The Press and Journal
For as little as £5.99 a month you can access all of our content, including Premium articles.
Subscribe