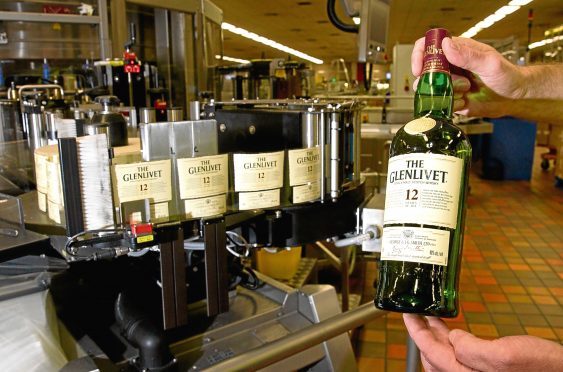 A major expansion of The Glenlivet whisky distillery near Ballindalloch on Speyside is progressing towards an official re-opening for the site early next summer.
Laurent Lacassagne, chief executive of whisky-maker Chivas Brothers, said yesterday the £20million project was "running very smoothly".
Paisley-based Chivas, part of French drink giant Pernod Ricard, is ramping up production of The Glenlivet, one of the world's best-selling single malts, to cash in on growing global demand for Scotland's national drink.
The total value of overseas sales of Scotch whisky rose by 4% to more than £4billion last year.
Mr Lacassagne was speaking just days after Pernod reported a 2% rise in annual sales of The Glenlivet. He also outlined plans for a reintroduction of a 12-year-old expression of the single malt, which Chivas withdrew from sale in many countries two years ago to relieve pressure on its aged whisky stocks.
The move follows the success of The Glenlivet Founder's Reserve, with Chivas selling nearly 300,000 cases of it annually in 58 markets around the world. Expansion at the distillery is expected to double output, while Chivas is also investing £40million in a modern new bottling plant near Dumbarton.
There was a mixed performance for Chivas around the world during the year to June 30.
Mr Lacassagne said sales were growing in 52 markets, with Russia particularly strong.
Chivas's gins are being divested into a standalone business, the Gin Hub, allowing the company to focus more on the Scotch brands.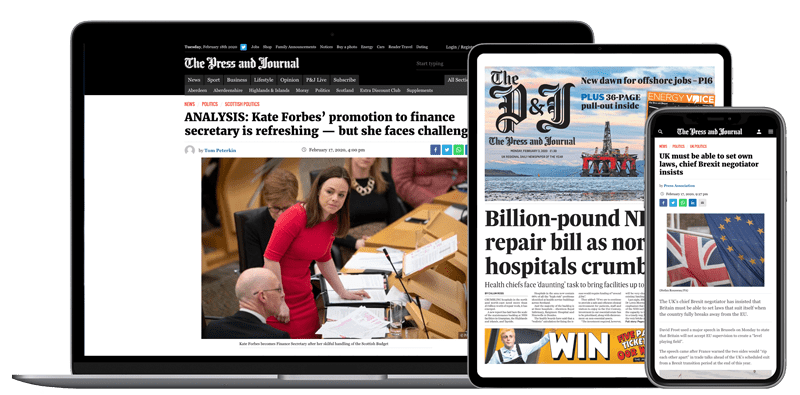 Help support quality local journalism … become a digital subscriber to The Press and Journal
For as little as £5.99 a month you can access all of our content, including Premium articles.
Subscribe