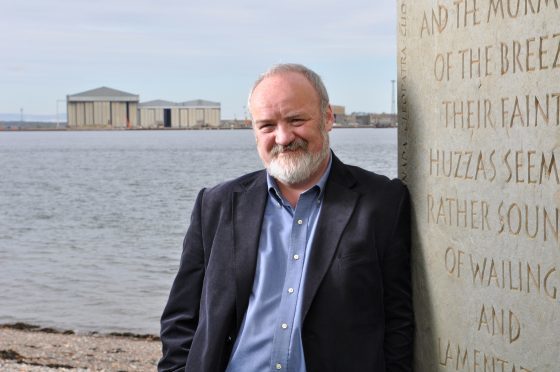 A north business leader has been described as a "real force of nature" who left a "lasting legacy" after he died yesterday.
Calum Davidson served as director of energy and low carbon at Highlands and Islands Enterprise (HIE) until his retirement for health reasons last year.
The former Inverness Royal Academy pupil's "enormous contribution" to the energy sector was recognised when bosses behind the flagship MeyGen tidal power project decided in November to name one of their Pentland Firth turbines "The Calum Davidson".
Based in Cromarty on the Black Isle, the keen photographer attended Stirling University and Glasgow School of Art before becoming HIE's head of knowledge economy in 2001 and then energy director in 2008.
HIE chief executive Charlotte Wright paid tribute last night, saying: "Calum's many friends in Highlands and Islands Enterprise are deeply saddened at his passing.
"Calum was a real force of nature, highly energetic, creative and always bursting with ideas.
"He was passionate about the Highlands and islands and put his heart and soul into developing the region in a wide variety of roles over more than 30 years, culminating in his appointment as HIE's director of energy and low carbon.
"Following his retirement on health grounds last year, a tidal turbine was named in his honour, and it is generating energy from the Pentland Firth today.
"That is a unique tribute and a lasting legacy that shows the impact Calum had on the energy sector in particular, and the genuine respect and affection in which he was held."