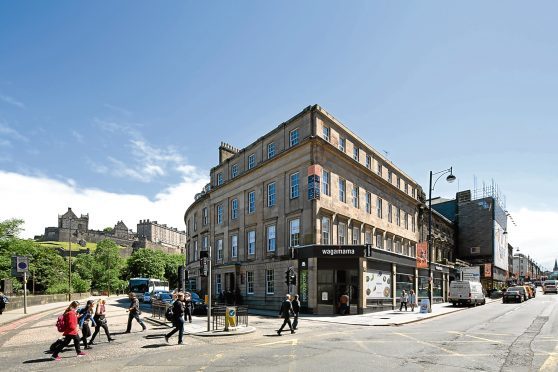 An Aberdeen-based property developer is celebrating a letting success in Edinburgh as it continues to look for new opportunities beyond its home city.
Knight Property Group has become increasingly active in the central belt since the oil price slump made prospects in the Granite City more uncertain.
Acquired by the company in 2015, 2 Castle Terrace in Edinburgh underwent a major refurbishment and now has two tenants.
Aberdeen property firm looking elsewhere to soften the blow of north-east downturn
Global recruitment firm Michael Page signed a 10-year lease for the second floor, comprising 2,958sq ft of open-plan office accommodation.
Information technology company Wipro has also signed a 10-year lease within the west end property. Its tenancy comprises third and fourth-floor office accommodation totalling 5,058sq ft.
Knight director Howard Crawshaw said: "Having companies of their stature choose a Knight Property Group building in the heart of Edinburgh is a testament to the high-quality finish of the building and highlights there was a need for this size and quality of office space within the city centre."
JLL and Montagu Evans are joint letting agents for the development. Montagu Evans partner Mike Irvine said the building was "highly sought after from day one".
The success of Knight's two leases had "reiterated the need for such a development", he added.
Elsewhere in the capital, Knight's investments include 110 George Street and the £25million 4 North redevelopment in St Andrew Square.