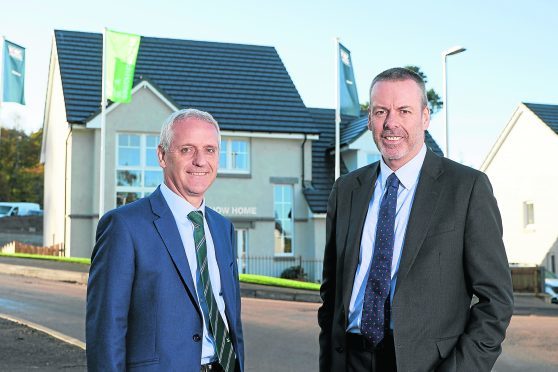 Inverness housebuilder Tulloch Homes is ramping up development plans, after receiving a £20million funding package from the Bank of Scotland.
The developer is currently in the process of building 50 flats in the old village in East Kilbride, and the firm hopes the cash will allow it to purchase more land in the Highlands for future development.
It will also allow the firm to proceed with previous plans it had put on hold.
Tulloch finance director Sandy Grant says the homes in East Kilbride have been extremely popular and have already sold well off-plan.
It is expected they will be ready for buyers to move into during the summer of 2018.
Mr Grant said: "We have a number of sites that we have acquired for development but had put on hold while we waited for the right time.
"This funding will also enable us to acquire new sites for development in the Highlands, which is our current stronghold.
"It will also support our move back into the central belt, which is a region where we see significant opportunity for future growth moving forward," added Mr Grant.
"We'll be targeting that triangle between Perth, Glasgow and Edinburgh for development opportunities."
Tulloch, which has 150 staff, expects to have built around 200 homes during 2017, with a turnover of £45million.
The firm says the new investment will hopefully allow it to increase its annual number of newly-built homes to 300 and boost its turnover by 50% within three years.
It is currently developing 10 sites, in the Highlands, Aberdeen and East Kilbride. Graham Fiddes, mid markets relationship director for Bank of Scotland, said: "Tulloch Homes has a track record of delivering high-quality housing and is led by an experienced and dynamic team. The Scottish housing market is growing in confidence and we are very happy to be able to support the business and its expansion plans.
"Tulloch has a pipeline of developments that show great potential and Bank of Scotland is committed to helping business prosper."
Last year the 90-year-old housebuilder said it had benefited from the increased availability of workers caused by the oil and gas sector downturn when it revealed its first annual financial results since a management buy-out early in 2015.
At the time it reported pre-tax profits of £6.8million.
In the year to June 30, 2016, the company sold 201 homes, at an average price of £203,000, contributing to a turnover total of £45million.
The builder highlighted the greater availability of former oil workers, a stable housing market and the Scottish Government's Help to Buy Scotland scheme as factors that helped it grow, manage rising materials costs and achieve its targets.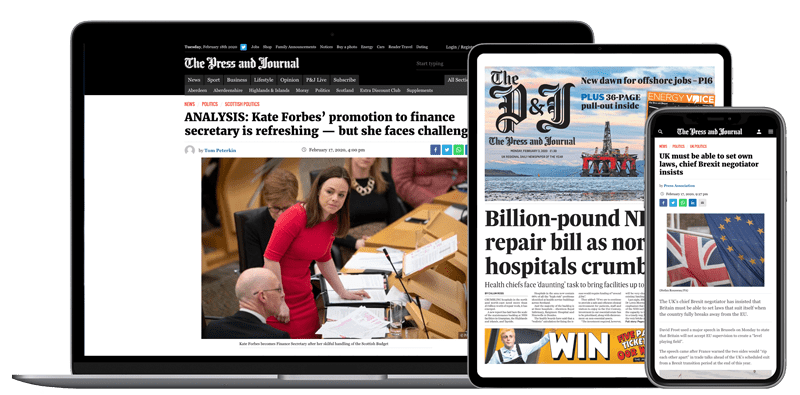 Help support quality local journalism … become a digital subscriber to The Press and Journal
For as little as £5.99 a month you can access all of our content, including Premium articles.
Subscribe