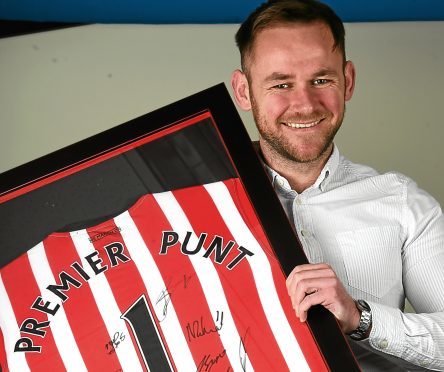 North-east firm Premier Punt has been awarded a position in the Royal Bank of Scotland's Entrepreneurial Spark programme.
The Aberdeen-based daily fantasy sports (DFS) game was founded in 2016 by local entrepreneur John Gordon who launched an app which allows users to compete against each other for real money.
The company believes the technology allows a brand new way of playing fantasy football and engaging fans.
And after generating more than 20,000 downloads, they created an official partnership with Premier League club Southampton FC which they hoped would give them worldwide exposure.
Following on from its success the company has now been accepted onto the world's largest free accelerator programme aimed at helping budding businesses grow and realise their potential.
The RBS scheme will provide them with mentoring sessions with experienced "enablers", access to expert partners of the bank and office space in RBS Gogarburn's building.
All of these perks are completely free. No fee is charged and no equity is taken from Premier Punt.
The office space will also be shared with other developing businesses and will provide them with an opportunity to be surrounded by like-minded people and entrepreneurs.
"It will undoubtedly be a fantastic environment for us to be immersed in and will be invaluable to our growth and education," Mr Gordon said last night.
"Our successful application to get onto the Entrepreneurial Spark scheme marks a huge step forward in the development of Premier Punt.
"We had heard about the programme quite a while back but we did not apply for an earlier intake this year because of other commitments.
"When the latest application round came about though, we were sure not to let the opportunity pass us by and, thankfully, we made it through.
"I don't doubt many other businesses also applied, so we feel privileged to have been accepted and we plan on taking full advantage of all the support the programme has to offer.
"We're eager to get started and see what the next few months has in store for Premier Punt.
The firm believes there is already a huge appetite for DFS betting in the US and Canada. However, it appears to be in its infancy in the UK and Europe.
They believe they will be able to capitalise on that market and help their business grow into a global brand.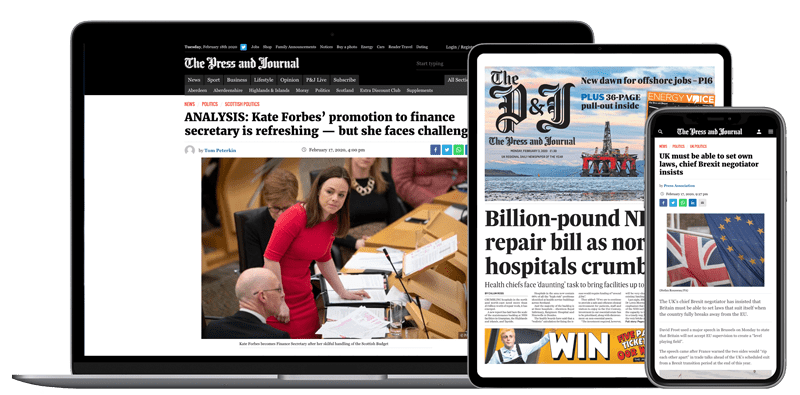 Help support quality local journalism … become a digital subscriber to The Press and Journal
For as little as £5.99 a month you can access all of our content, including Premium articles.
Subscribe