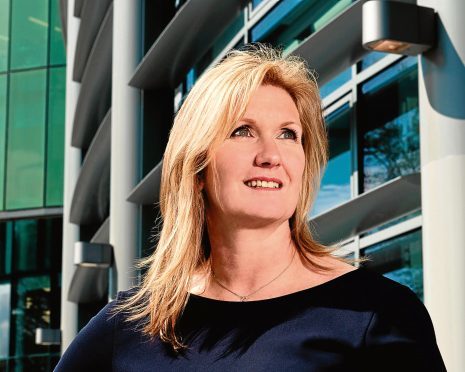 Plans are in motion to turn the north-east into a gastro-tourism destination which will attract visitors from around the world.
The chief executive of development body Opportunity North East (One), Jennifer Craw, said a lot of work was being done to shift the focus on tourism from business to leisure within the north-east following the decline in the oil and gas industry.
As part of their plans to encourage more visitors to the area One, alongside Visit Aberdeenshire and the two local authorities, will be putting their efforts into establishing a food and drink tourism experience which will put the north-east on the map.
Ms Craw said: "One of our opportunities, we think, is about putting ourselves on the map as a tourism destination but actually a gastro-food tourism destination. We have some early work going on around it and we are trying to establish how we give our visitors that experience of food and drink, whether it is a farm or a fish market.
"Stories of the people who land the fish, who produce the beef, who bake the shortbread so there is a lot of interest across the tourism sector and food and drink industry to bring together a new and different experience."
Ms Craw said they were also looking to work with Thainstone and the Taste of Grampian and take inspiration from Australia's Margaret River Food Festival which attracts celebrity chefs like Heston Blumenthal and Nigella Lawson.
Ms Craw said it was their hope to build an event which would also attract star guests of the same calibre who could promote the region and local produce.
She added: "So how do we build on what we already have at Thainstone and the Taste of Grampian through a series of events that focus on high-quality fine dining food that will inspire celebrity chefs and attract visitors of the future? I am very excited about that."
Cameron Bowden, general manager of Peterhead brewery Brew Toon, said business in the food and drink sector within the north-east is booming and is only strengthened by festivals and events which promote local produce.
He said to have a major event based across Aberdeen and Aberdeenshire would be a significant boost to their family-run business.
The 27-year-old said: "The brewery opened in May and since then we have also opened a cafe and blend our own coffee. There is a huge market out there for local food and drink and to think we could be attracting visitors from all over the world is a fantastic idea.
"Business in Peterhead is also picking up with the formation of the new business improvement district (Bid) and having a dedicated event aimed at drawing in foreign visitors would really lift the town and the north-east region."
Banffshire and Buchan Coast MSP Stewart Stevenson said: "It is no secret the north-east has an extraordinary abundance of fresh produce which has long been appreciated the world over.
"These plans will be tremendous for the region, and it's this type of forward-thinking attitude which will finally build upon the other industries such as tourism, business and culture.
"The impact of the oil and gas downturn has reinforced the need to make our local economy as diverse as possible. We have so much to offer in the north-east and it's about time we showed it off."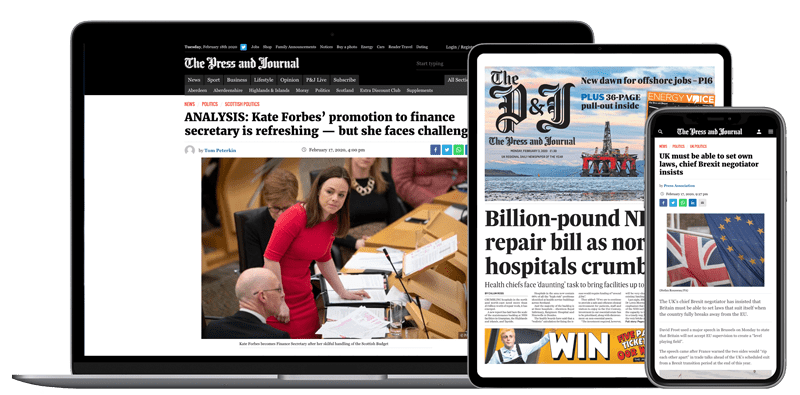 Help support quality local journalism … become a digital subscriber to The Press and Journal
For as little as £5.99 a month you can access all of our content, including Premium articles.
Subscribe