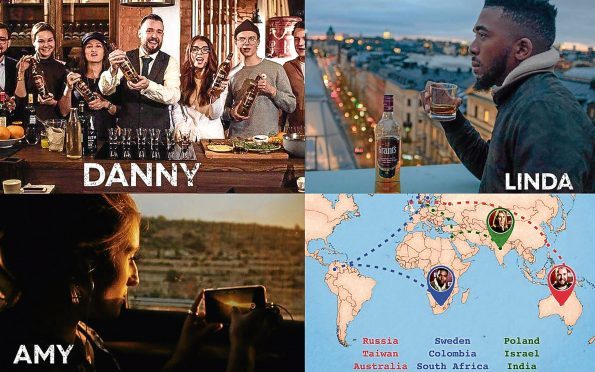 Three budding Scotch whisky ambassadors were sent to different worldwide destinations to "live the job" for 10 days.
Amy Watton, a PE teacher living in Madrid, Edinburgh barman Daniel Dyer and South African radio presenter Linda Mbuso Radebe have just returned from their epic journeys.
They are the three remaining contenders for what Grant's Whisky – owned by Dufftown-based William Grant and Sons – has billed "the greatest job interview in the world".
The trio covered more than 51,000 miles in 10 days, visiting 15 cities in nine countries across five continents.
They Segwayed around Tel Aviv, tuk-tuk'd across Mumbai, rickshawed across Taipei and soared by seaplane over the Sydney Harbour Bridge.
Ms Watton mixed cocktails in Krakow, while Mr Dyer led tastings in Taipei and Mr Radebe DJ'd in Colombia.
One of them will become Grant's' new global brand ambassador, with the successful candidate due to be announced at the end of this month.
The successful candidate will travel to many more countries during 2018 to spearhead a series of special events.
Nearly 5,000 applicants from people from 103 countries applied for the post in a search launched earlier this year to commemorate the 110th anniversary of Charles Grant Gordon, son-in-law of group founder William Grant, introducing Grant's Whisky to the world.
Associate brand director Oliver Dickson said: "The response to the campaign has been simply remarkable.
"We've certainly tested the candidates' stamina, skills and resourcefulness, but most importantly we've been able to see how their passion translates across different cultures."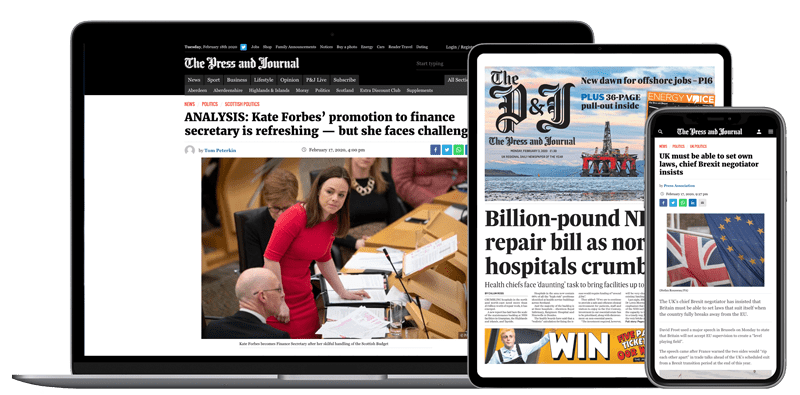 Help support quality local journalism … become a digital subscriber to The Press and Journal
For as little as £5.99 a month you can access all of our content, including Premium articles.
Subscribe