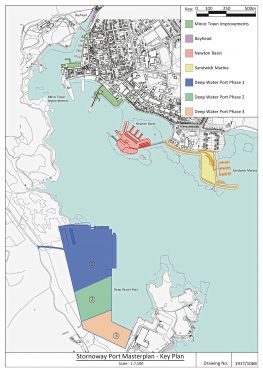 Test drilling is due to start this week in the seabed off Stornoway, in the Outer Hebrides, as part of plans to create a deep-water port there.
Stornoway Port Authority (SPA), which is behind the proposal, says it would bring major economic benefits to the town, including income from larger cruise liners than the harbour can currently accommodate.
Over the next seven weeks, a series of test boreholes will be drilled at Glumaig Bay and in the Newton Basin to establish the depth of rock and soft material above it, providing information to help determine the design and construction of the facility.
SPA awarded the underwater investigation contract to Northern Irish company Causeway Geotech.
The deep-water port is a central part of a 20-year masterplan recently announced by SPA.
The organisation's chief executive, Alex MacLeod, said the start of drilling marked an important milestone for the proposed development.
He added: "The award of this contract is the first step on the road to delivering our masterplan and demonstrates our commitment to its implementation.
"We are delighted that work is now getting under way and we aim to press ahead so that Stornoway, its residents and our partners can enjoy the economic rewards from this development as quickly as possible."
The facility will, SPA says, help accelerate growth in the cruise business by providing a berth for larger ships, and offering improved berthing and servicing for oil and renewables projects as well as a new linkspan and freight ferry berth.
It will also provide bulk cargo handling and storage facilities and allow the relocation of oil terminal and storage tanks out of the centre of Stornoway.
Although Stornoway is an established port on the cruise circuit, with 66 ships visiting in 2016, it currently attracts relatively few large vessels. Liners over 512ft in length cannot berth there and passengers have to be brought ashore by small boat.
SPA says a facility for berthing cruise ships of 1,000ft or more would attract an additional 20-25 vessels a year, increasing passenger visits to the levels experienced in Orkney and Shetland.
The masterplan also identifies a shortage of yacht berths and amenities constraining potential growth in marine tourism.
The port has a marina that can take up to 80 craft, following an expansion completed in 2014, but it is has been estimated that an additional 100 berths could be filled in the short to medium term.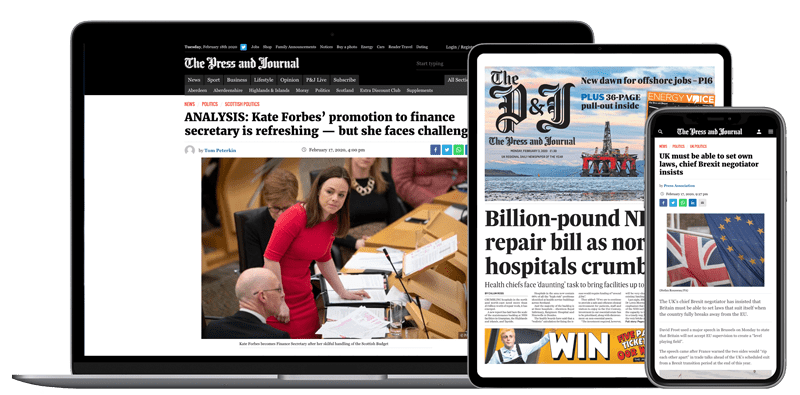 Help support quality local journalism … become a digital subscriber to The Press and Journal
For as little as £5.99 a month you can access all of our content, including Premium articles.
Subscribe