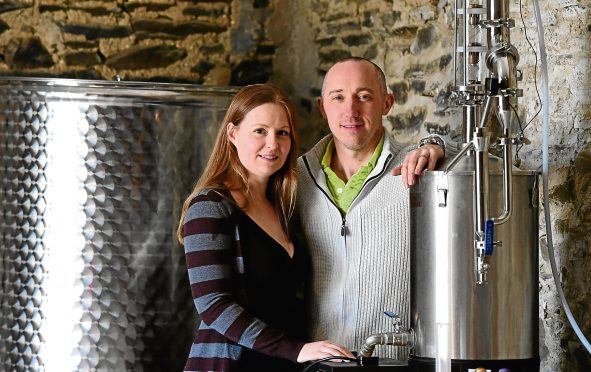 A family-run craft distillery in Aberdeenshire has just celebrated the launch of its second product.
Neil Sime and his wife, Katie, left their jobs in education and oil and gas behind last year to launch their own business.
After converting their 200-year-old steadings adjacent to their Rothienorman home, they successfully produced their own creation, Vesperis vodka, which has already won an award. And now they have launched their own gin.
Blackford Craft Distillery is able to produce around 500 bottles per batch and both spirits, which are currently being sold by smaller independent retailers, are almost sold out.
Mr Sime said: "We use organic ingredients for both products including apple, honey and heather blossom, as well as water from our own spring. We are currently able to produce batches in small amounts. However, we hope to soon be able to export to places like the US and Japan.
"There is no handbook which teaches you how to run your own distiller, but it has certainly been an enjoyable learning curve."
The pair have also planted an orchard at their premises which they hope to be able to eventually use to produce their products.