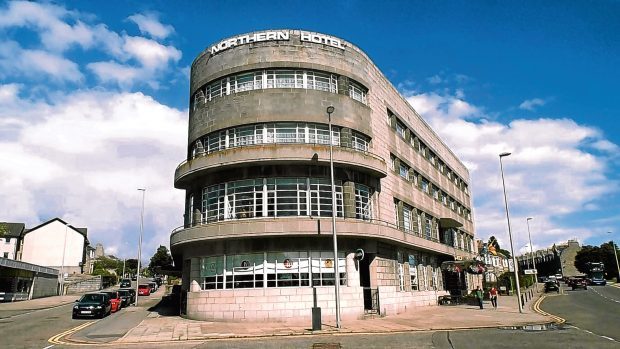 An art deco landmark hotel in Aberdeen has gone on the market, with the current owner looking to sell it for £1.5million.
Property agent Colliers International said yesterday it was marketing the Aberdeen Northern Hotel.
The move comes just months after Colin Finnie, who owns it, warning business rate rises could put him in the red.
Colliers said Mr Finnie, who has run the hotel for 25 years, planned to retire.
Built in 1938, the property is in an imposing corner location on Great Northern Road, where its distinctive V-plan layout and bold curved angles form a striking landmark.
Colliers described the 32-bedroom hotel as a thriving business and the building as an outstanding example of art deco architecture. It enjoys Historic Scotland's Category A listed building status.
Alistair Letham, a director in the UK hotels agency team at Colliers, said: "Not only is the Aberdeen Northern Hotel a unique architectural gem, it continues to trade well, drawing custom from locals, visitors and local businesses alike.
"It is being sold at a time of great opportunity for buyers. After the downturn in the oil and gas industry, the future of Aberdeen is set to be diversified, with strategic plans for £4.8billion of inward investment.
"The hotel industry will likely be a key beneficiary of this and now is, therefore, the time to be buying in Aberdeen."
As well as 32 bedrooms, sleeping 61, the hotel boasts restaurants, bars, dining and conference facilities, which make use of the unusual architectiure.
Its Mackenzie room and ballroom combine to form a cinema-style curving function suite, capable of accommodating 200 people.
In July, Mr Finnie threatened to withhold his business rates in the hope the Scottish Government would "see what they are doing to businesses like mine".
He added the hotel had suffered a rise in its rateable value (RV) of around £60,000, while turnover was down by around 50% from last year.
Rising RVs following a revaluation in 2015 have proved contentious for many businesses across the north-east, with some facing increases of up to 250%.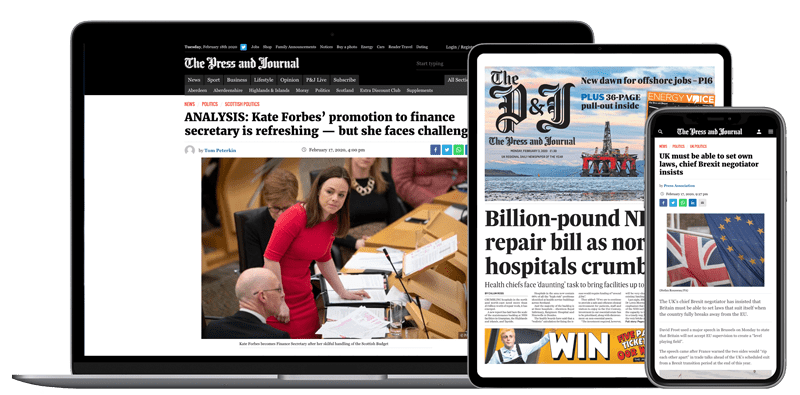 Help support quality local journalism … become a digital subscriber to The Press and Journal
For as little as £5.99 a month you can access all of our content, including Premium articles.
Subscribe