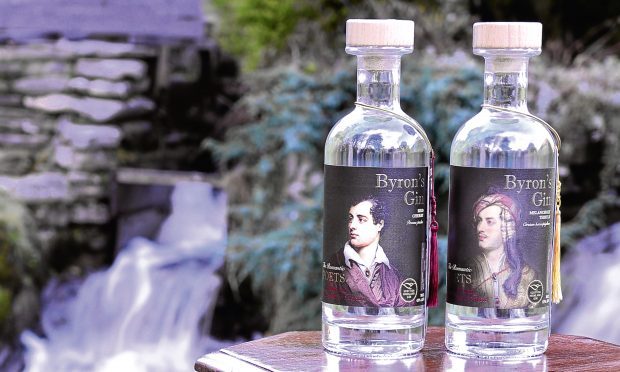 Speyside Distillery, near Kingussie, has used its connections to Lord Byron to diversify from whisky-making into gin production.
Joining the throng of new gin-makers around the UK taking advantage of a surge in demand for the juniper berry-flavoured spirit, Speyside has launched its own brand.
Byron's Gin was inspired by the late 18th and early 19th century poet and garden botanicals, the family-owned firm behind Speyside Distillery said yesterday.
Lord Byron's association with Spey whisky stems from when he supposedly gifted a cask of the single malt to King George III to celebrate his marriage, while the Highlands are said to have inspired some of the poet's best work.
Speyside's new limited edition gins bearing his name – Red Cherry and Melancholy Thistle – were created using botanicals from the distillery garden. Only 150 numbered bottles of each expression from the first batch have been produced.
Chief executive John Harvey McDonough said: "We have wanted to add to our portfolio of premium spirits for some time and with all these wonderful botanicals on our doorstep, we saw an opportunity to create something a world away from our single malt whisky."
Distillery manager Sandy Jamieson added: "This has been a very exciting project to be involved in."