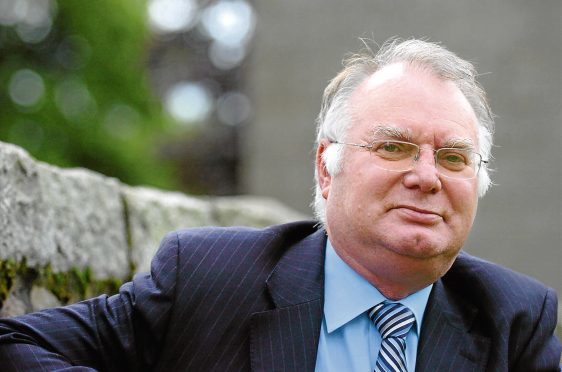 A support network aimed at stimulating growth in Aberdeen's life sciences cluster has been launched.
Led and funded by private sector economic development body Opportunity North East, the One Life Sciences Accelerator Programme is being delivered in partnership with BioCity, the UK's leading incubator and accelerator of life sciences and healthcare businesses.
The initiative will support the development of start-ups, spin-outs and growth companies across the region's research, clinical and commercial base.
It launched this week with a boot camp for 14 participants with life sciences, healthcare, medtech and wellness related business ideas, and will be followed by a 12-week Develop programme, starting in January.
Professor Stephen Logan, chair of One's Life Sciences Board, said: "The strengths of the region's life sciences cluster include biologics, medtech and nutrition, and the combination of academic, clinical and commercial expertise at Foresterhill creates a unique environment in which to build high-value, high-growth companies.
"The launch of the One Life Sciences Accelerator Programme is the start of concerted investment by One to build the cluster as part of wider growth and diversification activity for the region's key industries.
"The interest that the programme is attracting from across the academic and student, clinical and commercial communities is enormously encouraging."
Toby Reid, managing director of BioCity, said: "We know that the clustering model is immensely powerful and can build thriving business communities.
"The first step in the process is to discover some of the hidden gems that are either in the start-up or research phase and would benefit from expert guidance and strategic thinking."
The life sciences sector is an important part of north-east Scotland's economy, with more than 2,500 people employed within its companies, clinical and research base, making an annual contribution of £160million.
The region accounts for more than one fifth of employment in Scottish life sciences research and development and Aberdeen has one of the highest concentrations of life scientists in the UK.