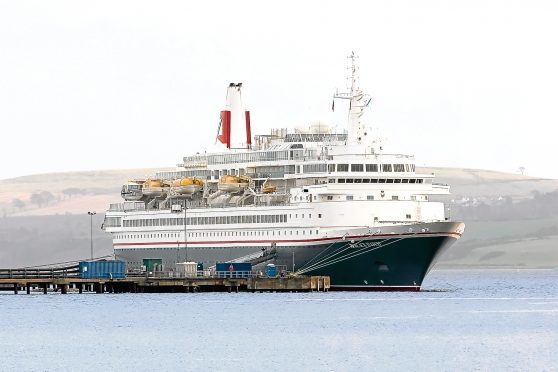 Highland businesses have had a major boost in tourism after Scotland's busiest cruise port recorded an increase of more than 53,000 passengers to the north.
The Port of Cromarty Firth welcomed 151,078 cruise travellers on 93 ships to Invergordon and the Highlands since the season began in April.
In 2016, 97,992 crossed the port's threshold, representing a 54% increase on visitors.
Bob Buskie, chief executive of the Port of Cromarty Firth, said: "As a deep-water port that is in close proximity to many of the Highlands' most beautiful and historical locations, this is an extremely exciting time as we continue to work with the local community, Highland businesses and government officials to develop cruise tourism for the area.
"We are still in the development stage of our new berth, which we are hoping will be completed by 2020.
"We are also working with Highland Council, ScotRail and Stagecoach to increase the number of buses and trains in service during busy times."
During their visit to the Highlands, tourists spent more than £15million, bringing a much needed income boost to a range of attractions, including Eilean Donan Castle, Glenmorangie Distillery and Inverness, to Royal Dornoch Golf Club, Urquhart Castle and Strathspey Steam Railway.
Chris Taylor, VisitScotland regional partnerships director, added: "It is encouraging to see Scotland's popularity as an exciting cruising destination increasing every year and I am delighted to hear that numbers are up again this year at Invergordon."
Today VisitAberdeenshire, as part of the Cruise Aberdeenshire Working Group, will host a third cruise-ready workshop in Aberdeen aimed at preparing the north-east for the arrival of the global billion-dollar cruise industry, ahead of the new Aberdeen South Harbour opening in 2020.
VisitAberdeenshire ran two cruise workshops in October to engage with local tourism businesses which may feature on cruise passenger's itinerary plans. The third workshop will this time focus on logistics and transport, a key area identified by the Cruise Aberdeenshire Steering Group.