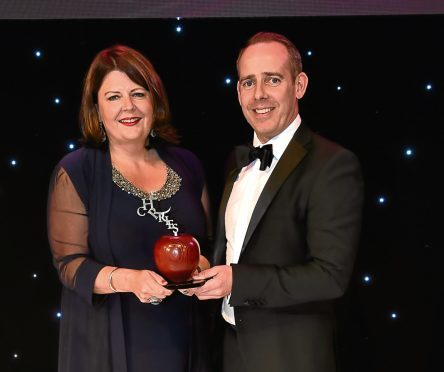 The search is on for the best HR adviser in the north-east to take home one of the most sought-after awards in the region.
Entries are now being accepted for the cHeRries Awards which recognise excellence in the fields of HR, training and recruitment.
Now entering its 11th year, the 2018 ceremony will be held on June 1 in Aberdeen, when the winners across 10 categories and the prestigious "top cherry" award will be unveiled. One of the awards up for grabs is the accolade for Fantastic HR Adviser, which is this year being sponsored by Peterson.
This award is open to an HR adviser who, in the past 12 months, has gained respect from their client base by ensuring high visibility and face-to-face contact while proactively delivering a high standard of HR service and solutions. Paul McGuire, recruitment manager at Peterson, said: "Developing people is one of Peterson's core values so we believe it is important to continue to recognise achievements in HR."
Last year the winner was Peter Matthews, from Aberdeen City Council.
To enter visit www.cherriesawards.co.uk or contact Jacqui Gray on jagray@dctmedia.co.uk or 01382 575564.