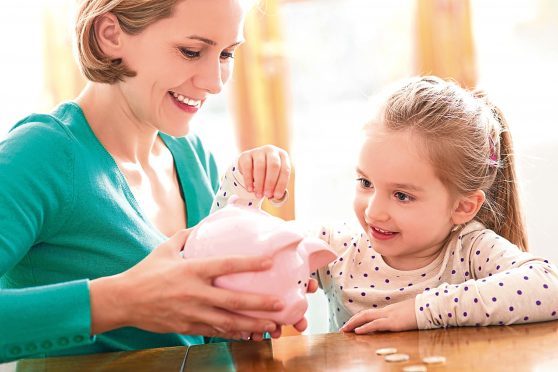 Child savers in the UK are worse off than they were two years ago because pocket money rates have not increased in line with inflation, new research shows.
Half the children in Britain receive pocket money but many have suffered a deterioration in the value of their savings since 2015 because of an increase in the "cost of being a child", according to household products company Dr Beckmann. Its study also revealed that Aberdeenshire is among the five worst areas in the UK for pocket money, with children from Fordoun to Fraserburgh and Braemar to Banff earning £4.95 a week on average.
By contrast, youngsters in Buckinghamshire are the UK's highest earners, receiving an average of £6.75 a week.
The rate of inflation is currently at its highest level in more than five years, at 3%.
Dr Beckmann says the average rate of pocket money is £5.60 a week.
But it found a majority of parents (83%) do not increase rates either as their child gets older or in line with inflation, leaving many youngsters feeling the pinch.
Children in the UK usually start to receive pocket money aged seven and get it until they are 18, meaning the average youngster receives more than £2,600 over the course of their childhood.
Three in five children who get pocket money need to complete household chores to earn it.
The most common money-spinning tasks are dishwasher emptying, tidying and car washing.
One-fifth of parents routinely find additional tasks for their children so they can earn money.
Dr Beckmann, whose products include stain removers and floor cleaners, also found most of pocket money spending goes on sweets, clothes and computer games.
Two in five children save the majority of the money they receive.
Nearly all (95%) parents pay for their child's mobile phone contract until they are 18, and 78% pick up the tab for their child's Netflix account.
Dr Beckmann spokeswoman Susan Fermor said: "Getting kids to help with household chores to earn their pocket money is commonplace, but our research has revealed that many children are getting a raw deal.
"Inflation is beginning to increase but pocket money rates are static in most households, meaning the spending power of our youngest generation is diminished.
"For those youngsters who opt to save their pocket money, the low interest rates only make the problem worse. If the situation continues, we wouldn't be surprised to see children go on strike."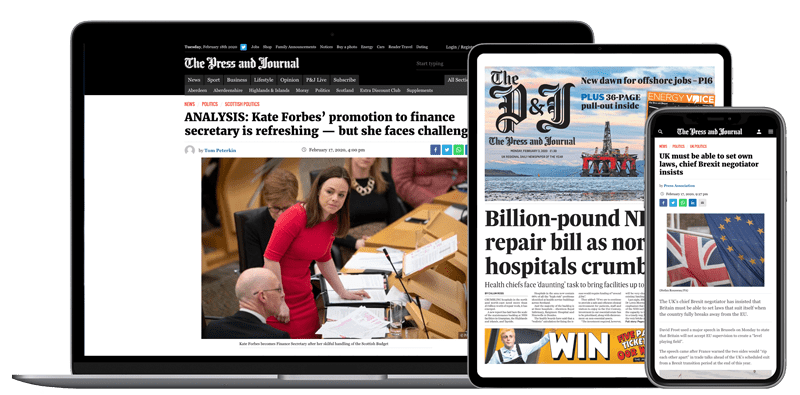 Help support quality local journalism … become a digital subscriber to The Press and Journal
For as little as £5.99 a month you can access all of our content, including Premium articles.
Subscribe