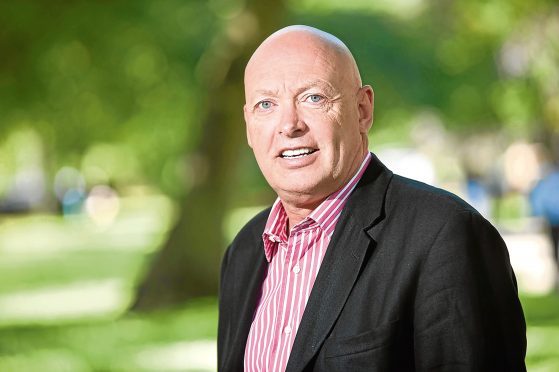 Scots serial entrepreneur Robert Kilgour is investing more than £2million in the Aberdeen operation of his Renaissance Care business.
Work is about to start on a £2million refurbishment of the 35-bedroom Cowdray Club care home, a listed 19th-century building in Ferryhill.
A 40-week contract awarded to Morrison Construction includes internal alterations and a total refresh of existing facilities.
The work covers new mechanical and electrical installations, sanitary ware, alterations to room layouts and new finishes to floors, walls and ceilings, with redecoration throughout. Bedrooms will be equipped with new fittings and furnishings.
Externally, the project includes stonework, roofing and window repairs, as well as landscaping, a car park extension and revamp of the garden.
The home will stay open, with Renaissance keen to make sure disruption to residents is kept to a minimum.
Further work is planned at Renaissance's three other care homes in the Aberdeen area, Torry, Jesmond in Bridge of Don and Persley Castle.
Mr Kilgour, the Musselburgh firm's chairman said: "The Aberdeen area is very important to our ongoing growth strategy. This kind of investment will attract the standard of staff that we require to help the business move forward."
The company's Aberdeen management area also covers two other care homes in the north and north-east, Meadowlark in Forres and Wyndwell in Peterhead.
Renaissance is forecasting turnover of nearly £20million in the coming year, and now employs almost 800 staff in its 12 care homes throughout Scotland.
It is wholly owned by Mr Kilgour and the senior management team.
Mr Kilgour built up a reputation in the sector as the founder of Four Seasons Health Care, which he started with one care home in his native Fife in the late 1980s.
By the time he left Four Seasons in 2000, it was the fifth-largest business of its kind in the UK and had more than 100 homes and 6,500 employees.
He is now focused on growing Renaissance, which he founded in 2004.
Speaking about the wider care home sector, Mr Kilgour said he welcomed Holyrood's introduction of the Scottish Carers Living Wage (SCLW) guaranteeing all carers in Scotland aged over 18 at least £8.45p an hour.
"I genuinely believe that our hard-working care staff deserve to be paid more for the excellent job that they do," the entrepreneur said, adding: "I am also hopeful the introduction of the SCLW will help care homes to improve both staff recruitment and staff retention, and that it will help reduce the requirement for expensive agency staff."