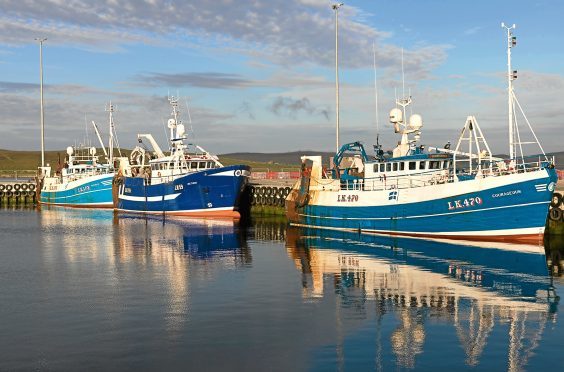 Shetland's white-fish market has continued its record-breaking streak by topping the 400,000 box mark in 2017.
A combination of healthy fish stocks, rising quotas and Shetland's geographic advantages propelled landings to 402,997 boxes for the year, well up on the 357,101 boxes in 2016 and more than three times the total from 2003, when Shetland introduced its electronic auction system.
Shetland Seafood Auctions manager Martin Leyland said: "Importantly, record volumes were matched this year with consistently high prices.
"This is a reflection of the quality of the fish we present to buyers and smart logistics right through the supply chain.
"The major stocks are in a very healthy condition, and fishermen consistently report back that they haven't seen such big volumes for a generation or more. This is why investments are being made in the new Lerwick fish market and the refurbishment of the Scalloway market."
Shetland Fish Producers' Organisation chief executive Brian Isbister added: "After having experienced so many difficult years, it is tremendous to now see Shetland's white-fish fishermen being able to look forward to the future with real optimism.
"An incredible amount of effort from all involved with the industry has ensured that we are building a market base that we can depend on.
"Next year we will be welcoming the new replacement vessel for the Tranquility into the fleet and hopefully she will be followed by more new builds in the years to come."
Shetland Fishermen's Association executive officer Simon Collins said the islands were in a strong position to benefit from any additional fishing opportunities obtained following Brexit.
Mr Collins added: "Like other island and coastal communities around the country, we have a great deal to gain from UK control of its own waters and a more reactive and logical management system."
Meanwhile, European fishing industry body Europeche said yesterday it had appointed a new managing director, policy adviser Daniel Voces de Onaindi, as part of a fresh drive to "communicate the modern face of the sector to the public and policy-makers".