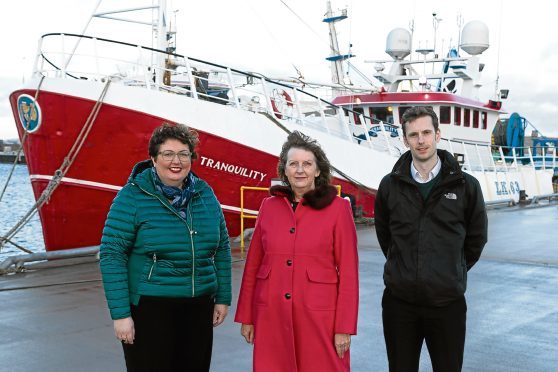 Plans for a new fish market in Lerwick have taken a further step forward with development agency Highlands and Islands Enterprise (HIE) approving funding of £586,879 for the £6.3million project.
The facility, being developed by Lerwick Port Authority (LPA), is intended to support the sector across the islands and manage growing demand for Shetland whitefish.
Construction work on the new, larger market, next to the recently opened Mair's Pier, is expected to start in the middle of next year and be completed by late 2019.
HIE's funding is in addition to support from the EU's European Maritime and Fisheries Fund (EMFF) secured for the project and brings the overall funding package to £2.3million. Operated by multiple partners, Lerwick fish market provides landing, auction and quality assurance services to the whitefish sector.
HIE area manager Rachel Hunter said: "We are delighted to support the port authority in delivering this ambitious infrastructure project that will strengthen the future outlook for Shetland's whitefish sector and local communities across Shetland.
"The sector plays a vital role in leading sustainable economic growth in our food and drink sector and providing jobs across the islands. LPA's investment, along with HIE and EMFF's support, will boost the impact of our whitefish sector and ensure Shetland continues to be positioned as a leading landing port in the UK for many years."
Ms Hunter added: "Shetland rightly has a reputation for fish of the highest quality. A new fish market at Lerwick is critical in maintaining this reputation and will allow the industry to efficiently cope with its landings needs and stimulate further growth now and in the long term."
Sandra Laurenson, LPA chief executive, said: "This welcome announcement by HIE confirms the final component in the funding package for the replacement whitefish market which will help sustain and develop the future of the Shetland fishing industry."