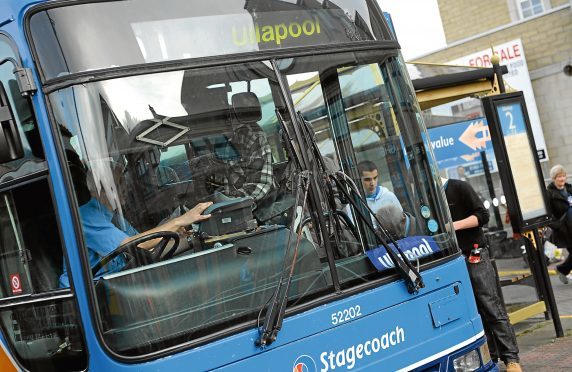 Traffic problems caused by a major city centre fire and increased congestion on the streets of Inverness have contributed to a sharp fall in profits for the Highland capital's local bus service operator.
Highland Country Buses Ltd, which operates across the Highlands and Islands and Orkney, said it had also been hit by a drop in public sector spending and local authority contracts as well as the "general economic decline in the north and north-east" following the oil and gas industry downturn.
Accounts for the company, which is part of the Perth-based Stagecoach Group, revealed its pre-tax profits fell to £721,000 in the year to the end of April 2017, from £1.59million in the previous 12 months. The figures, released by Companies House, also showed a £594,000 drop in the firms's turnover to £18.39million over the same period.
A spokesman for Highland Country Buses Ltd said the lengthy closure of part of Academy Street, in Inverness, following a blaze above the M&Co shop in April 2015, along with a general increase in city traffic volumes, had a "negative impact."
He added: "The financial performance of the business reflects the challenging economy, as well as reduced public sector spending on buses and fewer local authority contracts. These factors have a direct impact on bus travel and the company.
"We have made targeted changes to pricing and services in light of these trends and increasing operating costs. These steps are to ensure we continue to operate a sustainable bus network for local communities."
He said the company, which employs around 326 people, had continued to invest in improving services.