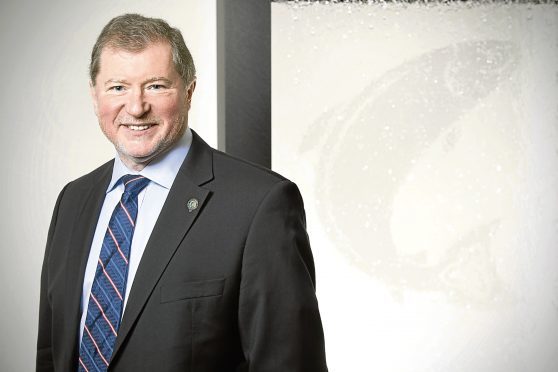 A commission to build a new feeding barge for the Scottish Salmon Company's (SSC) expanding operations on the Isle of Skye has created 20 jobs at Inverness-based Gael Force Group.
The contract, which SSC says represents a "significant investment" in its operational infrastructure, was awarded after the fish-farming firm secured consent for an additional 2,000 tonnes of capacity at Portree.
SSC chief executive, Craig Anderson, said: "We have worked in partnership with Gael Force for several years and this newly-commissioned barge highlights our commitment to supporting Scottish businesses and local sourcing.
"The design process was very much a collaborative approach, both in terms of the technology and health and safety aspects."
The 400-tonne, 46-foot SeaMate barge, which will include an eight-line feeding system, is being built in Inverness and is expected to be delivered later this year.
Gael Force Group managing director, Stewart Graham, said: "This announcement with the Scottish Salmon Company, along with an increased demand for feed barges, will see us enter the new year on a great footing allowing us to increase our workforce by an additional 20 people in the first quarter."