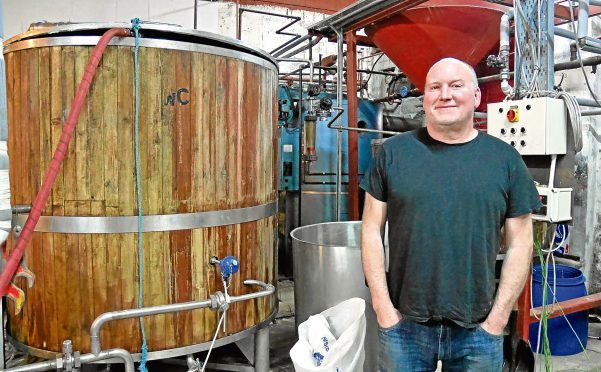 The Outer Hebrides' only brewery is facing a battle to avoid last orders after it and hundreds of other small breweries were hit by new regulations that threaten their survival.
Now the Hebridean Brewing Company, which runs the The Edge O' The World pub in Stornoway, has launched a crowdfunding appeal to raise £140,000 to "stabilise" the business and fight HMRC, which introduced a scheme aimed at cracking down on the illegal wholesale of alcohol.
Under the direction of licensee and head brewer Andy Ribbens, the operation became Stornoway's first dedicated real and craft ale bar serving the brewery's cask ales and bottled beers.
In its online funding appeal, Mr Ribbens' mother, Tina Ribbens, said: "In March 2017, just as we had our plans finally signed off for the Edge O' The World ale house and brewery visitor centre and got this side of the business trading, HMRC introduced AWRS (Alcohol Wholesalers Registration Scheme).
"The intention of this regulation was to stop the illegal import and illegal wholesale of alcohol. However, it seems to have been used to curtail small breweries and other small wholesalers; we have supplied wholesale since the original brewery was launched.
"Over 1,700 licences to supply wholesale have been rejected and we were one of these. The reasons are spurious to say the least and the appeals process takes over a year."
Mrs Ribbens added that the brewery was confident of winning an appeal, lodged immediately after it received the ruling, which she said removed its core business "in one fell swoop".
She added: "The Edge O' The World ale house has traded for nine months, as, ironically, we are still allowed to retail our own products. This is our only source of income at present. This was only meant to be a supplement to the core business – the brewing and supply of our award-winning ales to business customers.
"We have had to stop supply to all customers and turn away many seeking out new supply. This has meant everything from supermarkets, ferries, through to hotels and pubs remaining unsupplied. Businesses and people who have been loyal customers for many years have had to be told we can't supply. All income ceased."
An HMRC spokeswoman said it did not discuss the tax affairs of individuals or businesses.
She added: "AWRS was set up to tackle alcohol fraud and so far has led to HMRC protecting over £155million of unpaid alcohol duty.
"Wholesalers must be registered with the scheme to be able to trade, but before they can be registered, they must satisfy the 'fit and proper test'.
"If a wholesaler wants HMRC to review their decision to turn down an application, they must make an appeal within 30 days of the date of the refusal letter," the spokeswoman added.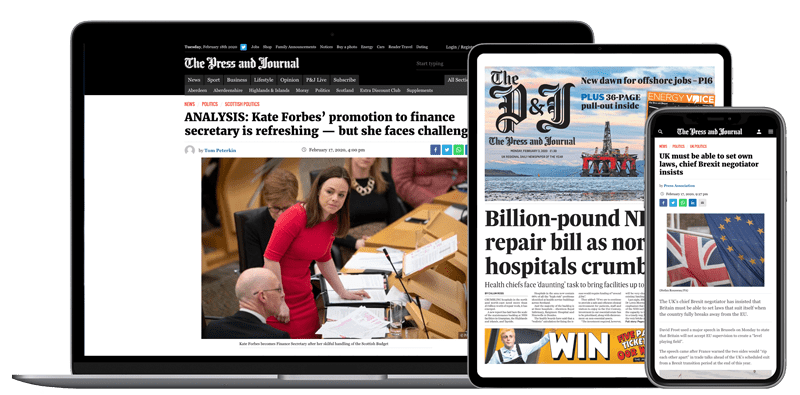 Help support quality local journalism … become a digital subscriber to The Press and Journal
For as little as £5.99 a month you can access all of our content, including Premium articles.
Subscribe