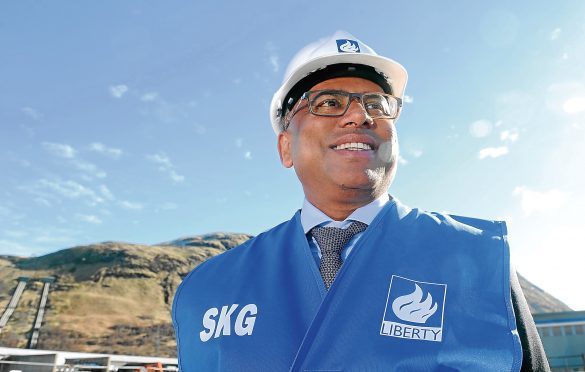 An agreement by metals giant GFG Alliance to buy Europe's largest aluminium smelter in Dunkirk is "really good news" for its operations in the Highlands, the company has said.
According to the group, headed by entrepreneur Sanjeev Gupta, access to the larger site's resources will help its development of an alloy motor wheels factory in Lochaber. GFG's industrial arm Liberty House acquired the UK's last aluminium smelter, near Fort William, from Rio Tinto in December 2016 and is currently investing £120million to modernise and expand the plant. The planned wheel manufacturing operation next to the existing site is expected to create around 400 jobs directly and a similar number in the supply chain and regional economy.
This month, GFG announced it had made a binding conditional offer to Rio Tinto to acquire the Dunkirk plant, signalling the start of a major expansion into continental Europe and a £1.7billion investment programme in France.
A spokesman for the group said: "This is really good news for Fort William because the Liberty smelter team there will in future have access to all the technical resource of the larger unit, plus other commercial resources, which will be particularly helpful as we develop the wheels factory."
Mr Gupta said the group wants to develop an "international centre of aluminium and downstream products expertise" at the French plant.
GFG submitted plans for the Lochaber wheels factory to Highland Council in November and hopes a decision will be made by the planning committee later this month.