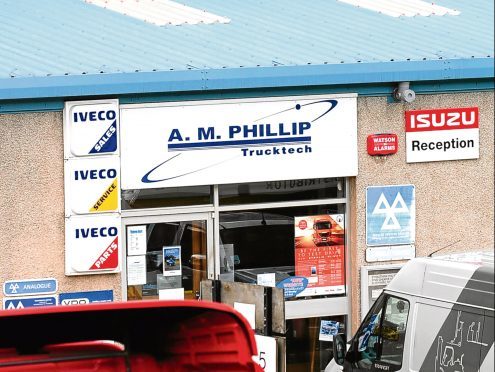 As many as 35 jobs are expected to be lost with the closure of an Aberdeen vehicle dealer.
Bosses at AM Phillip Trucktech have told staff at its Auchmill Road depot the site will be closing following a number of contract losses.
Workers at the branch were handed a letter on Tuesday confirming the site's shutdown, signed by managing director George Tasker.
In it, Mr Tasker said: "After considering all possible options, the company has decided that there is a requirement to close the Aberdeen depot and cease all operational activities there.
"Unfortunately, this means that there is a risk that it will be unable to continue to provide work for all employees based currently in Aberdeen and that it may, therefore, have to make redundancies."
The letter lists a number of reasons for the closure, including a "very low" crude oil price affecting sales, and a drop of almost one-quarter in both servicing and parts sales for Iveco vehicles.
Mr Tasker also claims the opening of a Ford depot nearby and the loss of the Isuzu franchise to another dealer further contributed to the decision.
In the letter, he adds: "If the company is not able to find suitable alternative roles for staff, it may regrettably have to make redundancies. At present we anticipate that, if compulsory redundancies become necessary, all of the employees in the Aberdeen depot are likely to be at risk."
Staff have been told that, as they are not unionised, the firm will hold an election to appoint a representative who will meet directors on behalf of their colleagues.
This is expected to take place within the next two weeks, with the consultation process likely to take between three and five weeks afterwards.
Mr Tasker was contacted for comment but said he was unable to add anything further to what was in the letter.
He signed it off with: "I appreciate how this announcement will have affected you and your colleagues and I would like to thank you for your continued hard work during this difficult period for all concerned."
The firm also has branches in Conon Bridge, Edinburgh, Glenrothes and Dundee.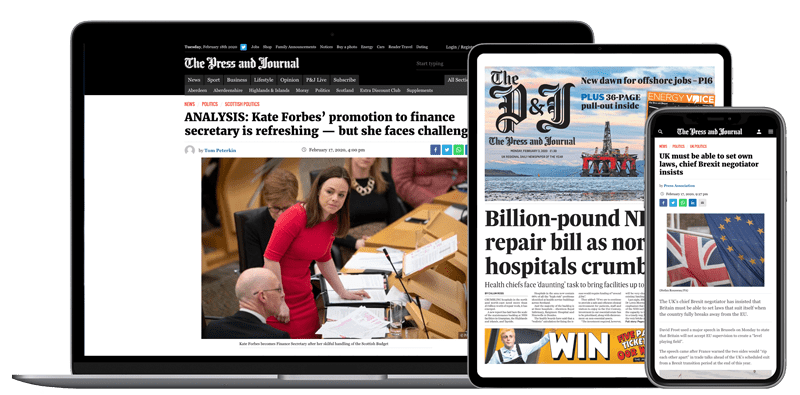 Help support quality local journalism … become a digital subscriber to The Press and Journal
For as little as £5.99 a month you can access all of our content, including Premium articles.
Subscribe