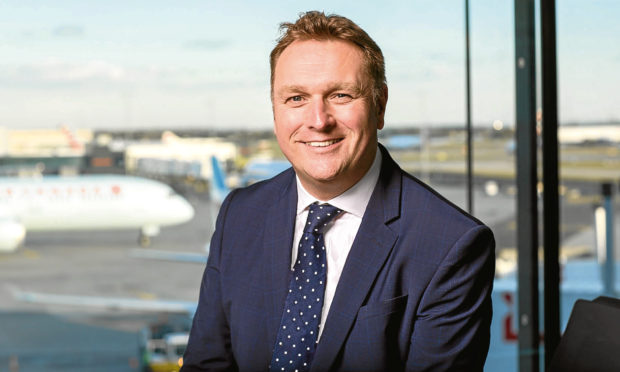 The parent group of Aberdeen International Airport has appointed a new chief executive officer (CEO).
AGS Airports Ltd, which also owns Glasgow and Southampton airports, yesterday announced Derek Provan will succeed Amanda McMillan as both CEO of AGS and managing director of Glasgow Airport.
Born in Glasgow, Mr Provan has more than 20 years' experience in aviation and joins AGS from Heathrow, Europe's largest airport, where he is currently interim chief operating officer.
Mr Provan joined Heathrow in 2013, having spent three years as managing director of Aberdeen International Airport.
He started his aviation career in 1998 at Glasgow Airport where he went on to hold a series of senior roles including airfield operations manager, head of security and terminal operations and customer services director.
Mr Provan will take up his position at AGS and Glasgow Airport in April 2018. He will work closely with the board, chaired by Sir Peter Mason, to build the group which carried more than 15million passengers in 2017.
Commenting on the appointment, Sir Peter said: "Given Derek's extensive experience and knowledge, not just of the AGS group of airports but the aviation industry as a whole, he was the natural choice of the board. It is great to have someone of Derek's pedigree joining the group and I am looking forward to working with him as we ensure our airports continue to deliver for the communities they serve."
Mr Provan said: "Very few people are afforded the opportunity to lead the airport at which they started their career. Glasgow has enjoyed remarkable success in recent years and starts 2018 having recorded its busiest year on record.
"I'm excited at the prospect of returning home to build on everything that has been achieved to date. As chief executive officer, I will be supporting the local management teams at both Aberdeen International and Southampton airports as we work to cement AGS's position as one of the UK's largest and most successful airport groups."
AGS Airports is a partnership between Ferrovial and Macquarie Infrastructure and Real Assets (MIRA) established in 2014 to invest in Aberdeen, Glasgow and Southampton airports. With 70 airlines serving more than 200 destinations, the group serves three distinct catchment areas and includes Europe's busiest commercial heliport at Aberdeen.
Approximately 1,000 people are employed across the group which supports a further 12,000 indirect employees.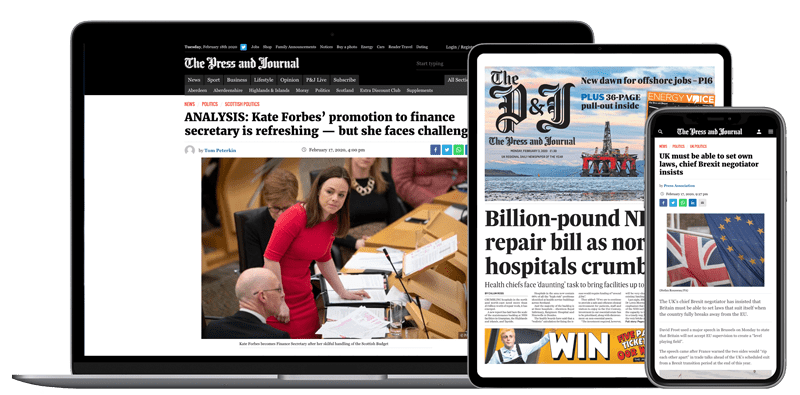 Help support quality local journalism … become a digital subscriber to The Press and Journal
For as little as £5.99 a month you can access all of our content, including Premium articles.
Subscribe