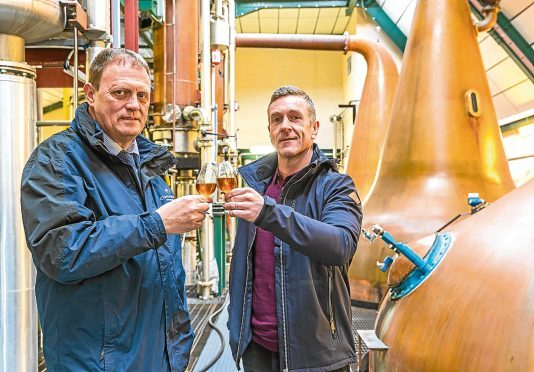 Construction of a new pipeline bringing a continual, year-round gas supply to a Speyside distillery has been completed a month ahead of schedule.
Infrastructure company Fulcrum said it had overcome challenges of passing the 4.7-mile long pipe under bridges, along road verges and beside waterways to link Chivas' Allt-a-Bhainne plant to a connection point at Dufftown.
Replacing supplies of fuel oil, delivered to the distillery on the southern slopes of Ben Rinnes by road tankers, the gas link follows a similar project by the drinks company two years ago as part of its strategy to reduce its carbon footprint.
Chivas production director Gordon Buist said: "This project marks another milestone in our commitment to using less carbon intensive energy sources and reducing our carbon footprint.
"We continually strive for excellence on this front and are, therefore, delighted to see this latest project delivered ahead of schedule."
In 2016, a £4million project carried out by Fulcrum saw four other Speyside distilleries linked to Scotland's gas network.
Involving three whisky-makers – Chivas, Diageo and Ian MacLeod Distillers – the work saw an eight-mile pipeline connect the Tamdhu, Dalmunach, Cardhu and Knockando plants.
The infrastructure installed also benefited several local communities, linking houses in the area to a gas supply for the first time. Allt-a-Bhainne was founded in 1975 by Chivas, then a subsidiary of Seagram and later, as of 2001, of drinks giant Pernod Ricard.
The distillery was built to ensure a steady supply of whisky for Chivas' blended products.
Martin Harrison, chief executive of Sheffield-base Fulcrum, said: "The successful completion of the gas pipeline ahead of schedule is testament to the ingenuity and expertise of our team in the delivery of complex infrastructure projects.
"It also builds on the experience we have developed working with the Scotch whisky industry to support its ambitions to embrace more sustainable operations through the use of gas."
In 2014, Fulcrum also constructed a 16-mile pipeline connecting four other distilleries.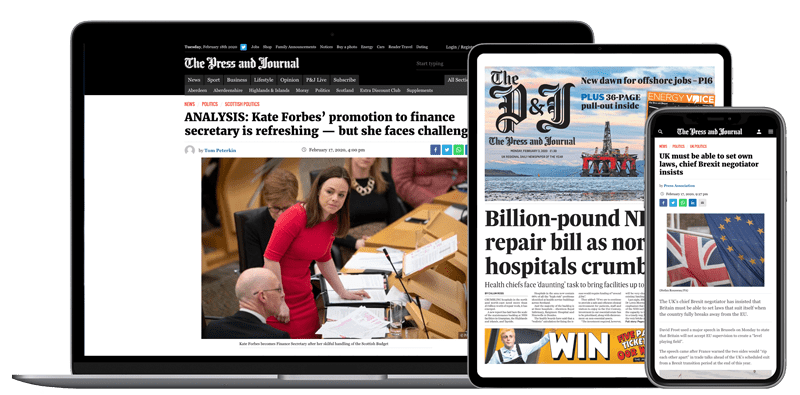 Help support quality local journalism … become a digital subscriber to The Press and Journal
For as little as £5.99 a month you can access all of our content, including Premium articles.
Subscribe