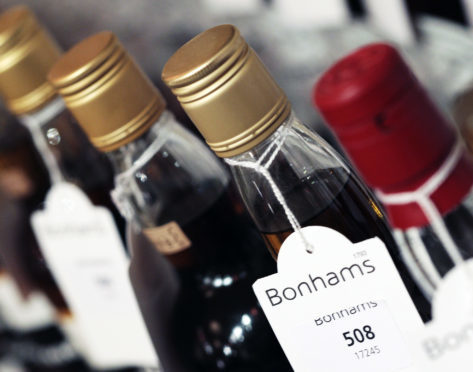 A new world record price of £82,619 is believed to have been set for a near standard-sized bottle of single malt whisky sold at auction.
An unnamed buyer stumped up the cash to buy the rare whisky, an expression of The Dalmore, produced at Alness, on Friday evening.
With only 20 bottles released in 2011, The Dalmore Eos 59-year-old is highly sought after by private collectors.
The purchase price in Hong Kong is still a long way short of the £212,000 paid for a bottle of 50-year-old Yamazaki Japanese single malt at a Sotheby's auction in the Chinese territory last month.
And it is well shy of the £125,000 paid by a Chinese businessman for a bottle of The Dalmore 62 at Changi Airport, in Singapore, in 2011.
But it is thought to be a world record-breaker for a near standard-sized bottle of Scotch.
The most expensive whisky ever sold at auction was a six-litre (1.3 gallon) Macallan M decanter, named, Constantine, which in 2014 achieved a price of £381,620 at a Sotheby's sale in Hong Kong.
In 2010, a 1.5 litre bottle of Macallan – holding about one-third of a gallon, or the contents of roughly two standard-sized 70cl bottles – was sold at Sotheby's in New York.
Last October, also in Hong Kong, a full cask of Macallan 1987 single malt sold for a world record £265,500. The cask contained about 228 bottles, working out at around £922 per bottle.
The Dalmore Eos 59-year-old was lot number 257 in Bonhams auction on Friday, The purchase prise hugely surpassed expectations for a £26,000 maximum sale price.
The limited edition expression is part of the Alness distillery's Legendary Release collection of aged stock, developed by master distiller Richard Paterson, regarded among the industry's most influential experts.
Created from whisky left to mature in two "outstanding" sherry casks at the Ross-shire site in 1951, the malt was described as "truly brilliant" by Bonhams.
Launching the auction catalogue last month, Daniel Lam Bonhams' head of fine wine and whisky in Hong Kong, said: "Richard Paterson, also known as The Nose, has over 50 years' experience in creating masterpiece whiskies like no other.
"The limited production, premium quality, and prestigious craftsmanship are all factors that attribute to the success of Dalmore and make it highly demanded by private collectors."
Mr Paterson has achieved legendary status as the foremost whisky expert of his generation, having been master distiller at The Dalmore for nearly five decades.
Such is his reputation for sniffing out the best of Scotland's national drink, his nose was insured by Lloyd's of London for nearly £2million.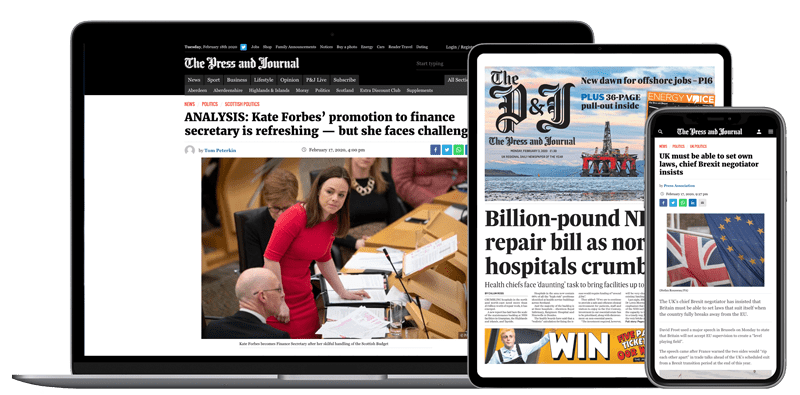 Help support quality local journalism … become a digital subscriber to The Press and Journal
For as little as £5.99 a month you can access all of our content, including Premium articles.
Subscribe