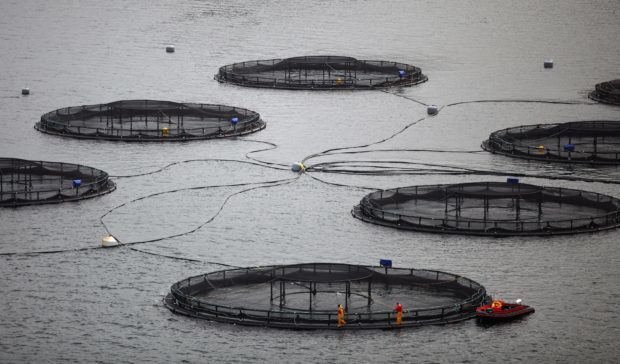 A shipping company in the north of Scotland has had its business boosted by more than £500,000 – thanks to a new product it developed.
Staff at Macduff Shipyards were approached by long-standing client Scottish Sea Farms and asked to create a new way to remove algae from its fish pen nets.
And together the two companies developed the SSF 245 Net Washing Pump.
Compared to the Norwegian unit used previously, the new product is more effective at removing build-up of algae, is easier to use and is more fuel-efficient.
Staff at Scottish Sea Farms, which specialises in salmon fishing, were so impressed with it they went on to order six units – worth more than £500,000.
The work comes as part of the company's wider commitment to "buy Scottish" wherever possible, which has delivered a boost of more than £100million to 709 companies across the country in 2017 – an increase of £13.9million on the previous year.
John Watt, managing director of the Macduff Shipyards, said: "Aquaculture has always been an important part of our business, and working alongside the Scottish Sea Farms on this project has been hugely positive both for Macduff itself and the local area where our workforce now numbers more than 200." Jim Gallagher, the managing director of
Scottish Sea Farms, said he anticipated purchasing more units. He said: "The communities in which we farm are integral to our success.
"It seems only fitting therefore that these same communities should derive maximum value in return.
"The new washer system provides a solution that's tailored to local needs."
Banffshire and Buchan Coast MSP, Stewart Stevenson, said: "This is brilliant news for Macduff Shipyards.
"They have worked hard alongside their long-standing client to develop this technology which will help enhance both the health and welfare of salmon within pens."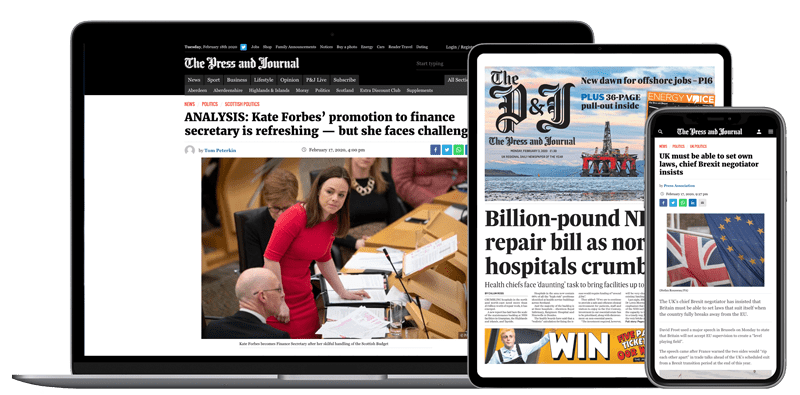 Help support quality local journalism … become a digital subscriber to The Press and Journal
For as little as £5.99 a month you can access all of our content, including Premium articles.
Subscribe