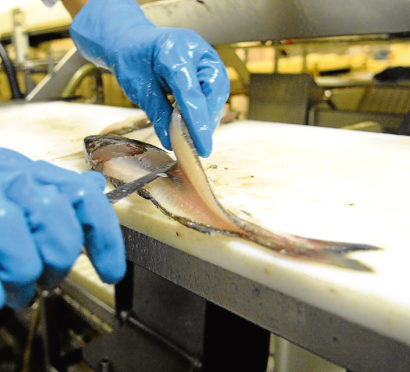 A cross-sector body representing fishing interests across the north-east is poised to demand a 12.5% cap on business rates increases for seafood processors.
A letter to the Scottish Government from the North East Scotland Fisheries Development Partnership (NESFDP) is ready and waiting to go.
The contents will be discussed at an NESFDP meeting in Aberdeen on Friday.
Signed by NESFDP chairman and Aberdeenshire Council's John Cox, the letter to Finance Minister Derek Mackay warns that some processors face losses this year due to crippling business rates.
Mr Cox said the move was prompted by the last NESFDP meeting, which featured a presentation by the business rates assessor for Grampian, Ian Milton, and an explanation of "mitigation measures" by Aberdeenshire Council head of finance Alan Wood.
He added: "The onerous increase in business rates for seafood processors . . . . was then discussed in detail by members.
"Seafood is highly perishable. Investment in premises to maintain quality and comply with food hygiene regulations invariably triggers increases in rateable values.
"The quantum of local relief is vastly outweighed by the scale of the business rates increases in 2017 – over 40% for some operators – and is in any case severely constrained by the seafood industry's state aid de minimus ceiling of 30,000 euros (about £26,500) over three years."
Mr Cox said some firms had faced business rate increases "well in excess of £100,000".
He added: "Business rates are but the latest significant on-cost for large and medium-sized enterprises which have also had to bear the financial burden of the apprenticeship levy, living wage and costlier pension provision, but the local rates increase – which in some cases also includes the large business supplement – is by far the most significant issue.
"Many companies supply major retailers on long-term contracts and have little prospect of recovering the additional costs from their customers."
Mr Cox said too much seafood was already heading out of the region for processing in places where business rates are much lower.
He added: "It is becoming an increasingly uncompetitive business environment for processors at the very time the industry should be investing to exploit the post-Brexit sea of opportunity. Due to the magnitude of business rates rises and other recent cost increases, some have indicated they will make a loss this financial year."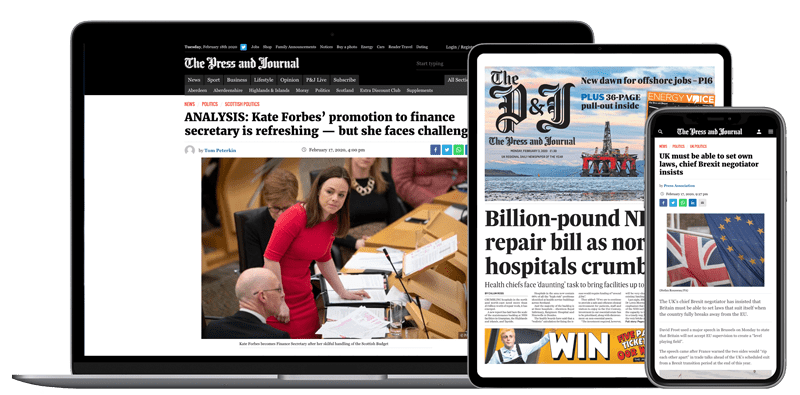 Help support quality local journalism … become a digital subscriber to The Press and Journal
For as little as £5.99 a month you can access all of our content, including Premium articles.
Subscribe