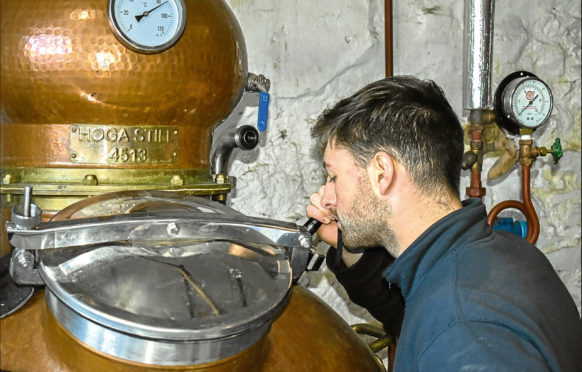 The husband and wife team behind a new Orkney distillery has added to its management team with the appointment of local man Louis Wright as head of production at the Kirkwall site.
Mr Wright said his position would also see him involved with brand development and public engagement for Orkney Distilling, which produces Kirkjuvagr gin.
He is undergoing training at craft spirit maker Strathearn Distillery, near Perth.
Orkney Distilling's premises on the harbour front is due to open later this year, with production of Kirkjuvagr and its sister gin, Arkh-Angell, moving to Kirkwall once it is fully operational.
Mr Wright, a former pupil of Kirkwall Grammar, had a summer tour-guiding job at Highland Park distillery while studying history at Edinburgh University.
He said: "It has long been my intention to build a career in the drinks trade, particularly after having worked at Highland Park as a tour guide.
"I was fascinated by how alcohol was produced, particularly gin and whisky, but also captivated by the stories that underpin each product, which are almost as important as the spirits themselves."
He added: "My role at Orkney Distilling will primarily be as head of production but it'll also involve product and brand development, along with boosting public engagement through the medium of tours, tasting, exhibitions and trade shows."
Orkney Distilling was set up by Stephen and Ali Kemp and sold its first gins in 2016. Mr Kemp said: "Louis caught our eye early on in the hunt for suitable candidates for this important role within our new Kirkwall distillery.
"We knew he was an experienced and knowledgeable guide, with a strong academic background, but we were also aware of his great enthusiasm for the drinks trade, his appreciation of the distilling craft and his willingness to learn."
He added: "Louis is being well prepared for his new position by our experienced colleagues at Strathearn and will be responsible for ensuring a seamless, quality-focused shift to production here in Kirkwall.
"It's a key role in our operation and one we're confident he'll absolutely thrive in."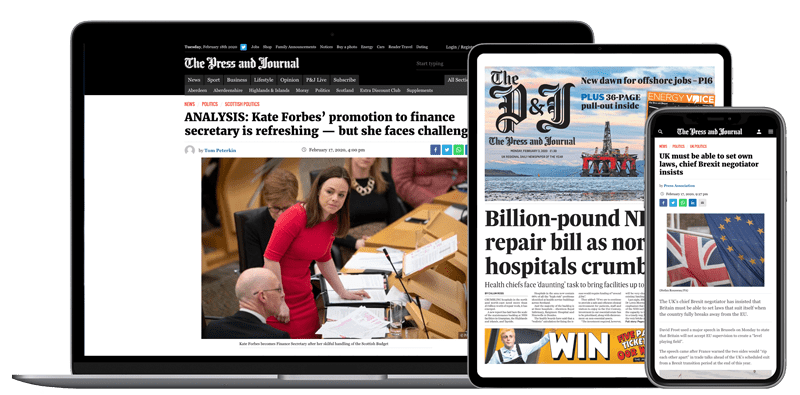 Help support quality local journalism … become a digital subscriber to The Press and Journal
For as little as £5.99 a month you can access all of our content, including Premium articles.
Subscribe