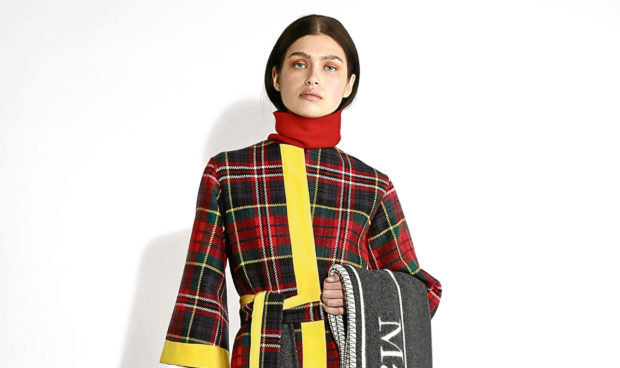 One of the north-east's most famous firms has showcased a range of its handcrafted cashmere at London Fashion Week for the first time in its 220-year history.
Johnstons of Elgin, which provides tweed to the Duke of Rothesay, presented five womenswear and five menswear looks in front of an international audience during the Autumn/Winter 2018 show.
Under the stewardship of creative director Alan Scott, the firm's collection aimed to make a statement of British luxury, original provenance and ultimate quality. The collection marks a new chapter for the brand as it brings its wealth of textile expertise into the luxury arena.
Inspired by Johnstons of Elgin's archive and history in textiles, Mr Scott said he designed the collection in order to position cashmere as the "ultimate luxury vehicle for mixing modern, architectural forms with flashes of tradition".
He said: "To present at London Fashion Week for the first time, and showcase our unparalleled expertise in cashmere, was a huge statement for Johnstons of Elgin.
"The collection was a labour of love that took two years to create and it was an honour to see the fashion world respond to it so favourably. The presentation marks a new chapter for Johnstons of Elgin, as we bring our wealth of textile expertise into the luxury arena."
The apparel and accessories presented were created by using an unusual vertical weaving process from fibre sourced from Afghanistan, Australia, Mongolia and Peru.
Mr Scott said each piece was designed to be collected and treasured, with the brand's advocate in mind.
The Johnstons of Elgin typical woman buyer is an urban sophisticate, as comfortable travelling the globe as she is on home ground.
The firm said both the woman and man in mind when creating the pieces prioritise values of quality, exclusivity, innovation and craftsmanship.
Mr Scott added: "It has taken two years to harness the depth and complexity involved in creating each element in the design process – every fibre, colour, weave structure, knit technology, stitch has been lovingly created in Scotland from scratch.
"The unique, sustainable provenance and history of Johnstons of Elgin continues to inspire me, and it has been an honour to guide this iconic brand to LFW for the first time, for the fashion world to see."
Alexander Johnston established the Elgin Mill on the banks of the River Lossie more than two centuries ago, founding a legacy of fine craft and tradition.